HTC First Sees Facebook Home Launch On AT&T For $99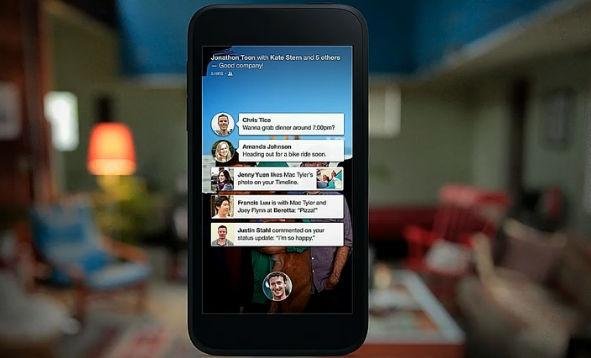 So, we have all heard about the HTC First in the past, in addition to everything these is to know concerning Facebook Home when it was announced at the Facebook event earlier this month in New York City. Well, after not too long a wait, those who are interested in picking up the HTC First can now do so on AT&T for $99 a pop, although you would have to settle for a 2-year contract to go along with it.
AT&T chief executive Ralph de la Vega, said, "The HTC First will offer the best Facebook Home experience on mobile, right out of the box. That's why we're committed to this phone and making it exclusive in our stores."
If you need a refresher, then here it is - the HTC First will come with a 4.3-inch display that will be easy on your eyes thanks to a pixel resolution count of 341ppi (pixels per inch), where it is powered by a Qualcomm Snapdragon 400 processor, in addition to having the company of 1GB RAM, 16GB of internal memory, a 5-megapixel camera at the back and a 1.6-megapixel front-facing camera, NFC and Bluetooth 4.0 connectivity, and a 2,200mAh battery. Anyone interested in picking up the HTC First?