 Possible HTC G2 Screen Points To Simplified Sense 5.0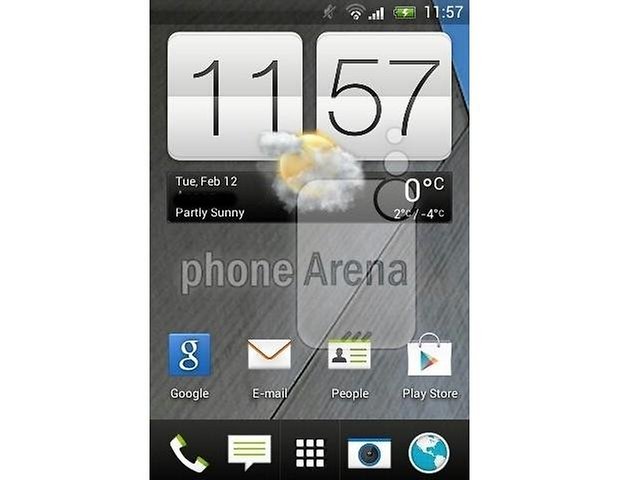 What you see above is a possible HTC G2 screenshot that shows off the yet unannounced HTC Sense 5, which will obviously intend to make life easier and the entire user experience with the Android operating system smoother.
The possible HTC Sense 5.0 user interface overlay that you see here is said to run on Android 4.1 Jelly Bean at the minimum, but this does conflict with rumors of the entry level HTC G2 arriving with Android 4.0 Ice Cream Sandwich right out of the box. I guess just like any other rumor, waiting it out for an official announcement should do the trick.
Perhaps there is a simplified version of the HTC Sense 5 to cater for smartphones which run on the Android 4.0 Ice Cream Sandwich operating system, and we will also leave the door open to the possibility that the folks at HTC might just have a different user interface overlay for entry level smartphones, leaving HTC Sense 5 to higher end models.
It must be noted that the leaked image carries a resolution count of 320×480, which is similar to what the HTC G2 is rumored to carry. As the actual name of the HTC G2 has yet to be announced, we await with bated breath for HTC to break the ice.
In the mean time, here is a quick refresher on what the HTC G2 might bring to the table - a single-core 1GHz processor, a 3.5-inch display at 320×480 resolution, 512MB RAM, 4GB of internal memory that can be expanded via microSD, a 5-megapixel rear camera, all running on a 1,400mAh battery.