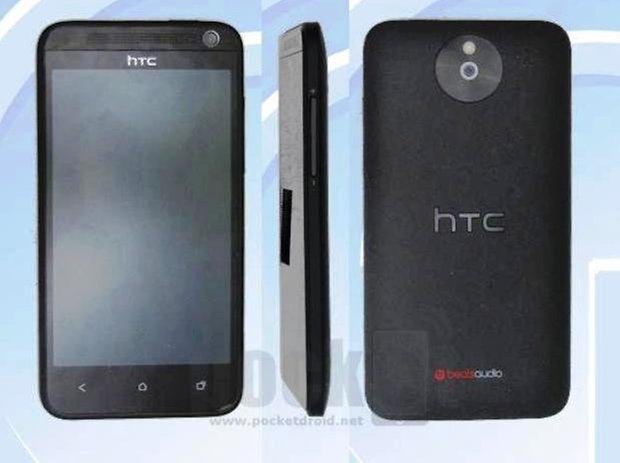 The mid-range HTC M4 will accompany the high end HTC M7 "Ultrapixels" smartphone sometime this year, and it is nice to know that a ninja somewhere has managed to capture photos of the elusive HTC M4, bringing some cheer to the camp of those who want a decent smartphone without skimping on features and performance, and yet will not break the bank with its speculated price.
Roll back a couple of years, and the HTC M4 would clearly remain at the top of the food chain in terms of specifications, but in 2013, when you carry a 4.3" display with a dual-core 1.2GHz processor, it will clearly place you in the mid-range scheme of things. Couple that with 1GB RAM, a 5-megapixel shooter at the back and a 2-megapixel front-facing camera, and you've got a decent phone for the budget conscious on hand here.
Of course, there has been some confusion arising from the leaked HTC M4 photos, as it seems to resemble that of earlier HTC M7 images spotted (although those seem to be rather different from the white colored rendering of the HTC M7 in recent times).
Perhaps the HTC M4 is a red herring to distract the attention of folks temporarily from the upcoming HTC M7 announcement, just like how Samsung did to deflect as much attention as possible for the final design of the Galaxy S3. Perhaps HTC is not going down that path, but rather, have a different design for folks living in North America compared to their counterparts across the pond.
All in all, we do look forward to Mobile World Congress for HTC to shed additional light on the situation in due time. Patience, my young padawan - that is the ultimate key to unlocking any rumors.