HTC's New Mystery Phone: You have GOT To Be Kidding Me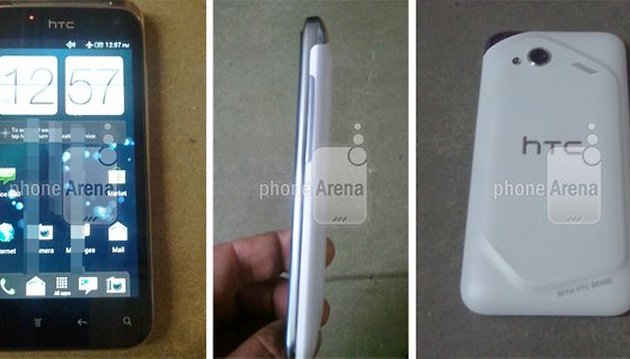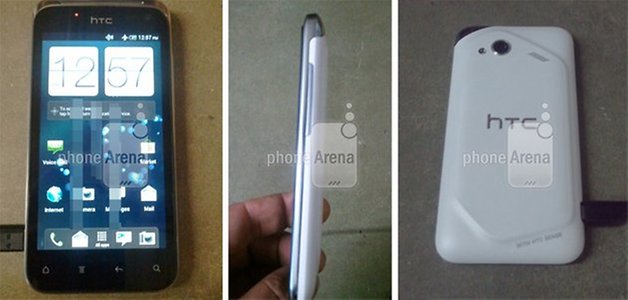 (picture from Phone Arena)
Oh.....dear....lord....have....mercy....on.....my.....soul. Allow me to quote the 25th letter of the alphabet...."Y?" (get it...like "why?" :-D). This is the new mystery HTC Ice Cream Sandwich Phone? Have you guys COMPLETELY RAN OUT OF IDEAS? Maybe some of our readers don't know why this phone pisses me off so bad. Well I'll tell you why...a few days ago I published an article on why HTC was losing its hold on the Android market, and there I brought to light the fact that every HTC phone was starting to look exactly the same, both design wise and spec wise. In that article, I was pretty tactful. In this one however, I won't be. This "mystery" phone that I'm looking at now is the PERFECT example of why I wrote that article. Lets just have a look at the specs shall we?
Lets see....according to Phonearena and the hardware info screen, this phone is "boasting" a 1.2ghz dual core processor, an 8mp back camera, a front facing cam, and 1 gig of RAM. Hmm....let me have a look at my HTC Sensation......I have here a 1.2ghz dual core processor, 768mb RAM, and an 8MP camera on the back. Let me have a look now at my bosses HTC Sensation XE....hmm...interesting..this phone has a 1.5ghz dual core processor and 768mb RAM, along with an 8MP camera....Wait a sec...lets have a look at the HTC Evo3D....what do we have here...a dual core 1.2ghz processor, 1gig of RAM, and a DO I REALLY NEED TO CONTINUE FOR YOU TO SEE MY POINT HERE????
And the design...WOW...GROUNDBREAKING. Is this the best you guys can do now? Do me a favor HTC...Have a look at the phones I just mentioned in the paragraph above, and tell me if you see a pattern here?
I have really lost my patience with you guys. You used to be king of the castle, but now it seems that somehow, your just plain stuck on ideas. You keep pushing out the same phone that looks BARELY different over and over and over and over and over again, and to make matters worse, they all have more or less the SAME HARDWARE. And then to really take it to a new level of WHAT THE EFF, you charge 500 or 600 dollars for all of these phones that come out every few weeks, and wonder why that nobody wants to "upgrade" to any of your "new" devices? You actually wonder why your financials were so bad and your sales are so low? What your doing is like me giving my girlfriend the same Chrismas gift EVERY YEAR and telling her it's different. She would think I was out of my mind, and who would blame her?
Start getting creative, or just get out of the game. I'm gonna go meditate now before I literally slam my head through my monitor.
EDIT: And just so everyone knows, I have an HTC Dream, a Google Nexus One, and an HTC Sensation. I'm in no way anti-HTC. They had always been my favorite Android manufacturer up until 2011.