[Update] HTC One And Galaxy S4 Google Edition Available Today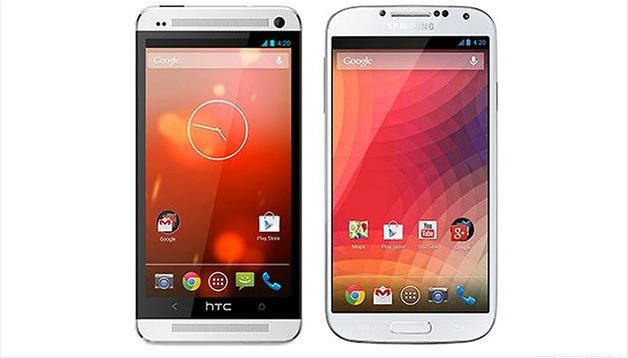 You could more or less say that the HTC One has earned brownie points among the smartphone community that previously lost faith in HTC, as there are far more positive reports of the HTC One than negative, and as for the Samsung Galaxy S4, the South Korean conglomerate's flagship smartphone continues to be a success, at home and abroad. The Google Edition for both the HTC One and Galaxy S4 should now be available over at Google Play, letting you enjoy that pure Android experience in the form of the HTC One Google Edition and Galaxy S4 Google Edition.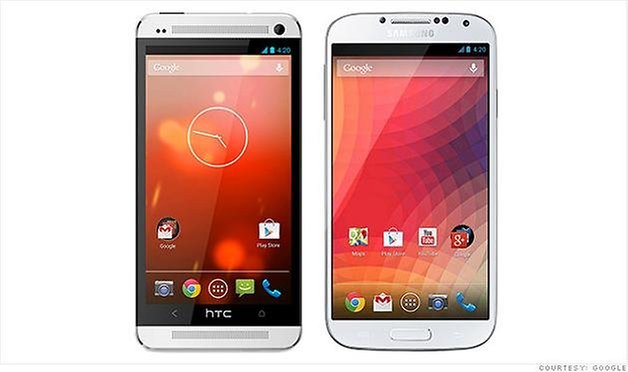 Sure, Samsung might have just announced the Galaxy S4 LTE-A, and there are whispers of the Motorola X being tested as well, but it cannot be disputed that the Galaxy S4 and HTC One are two of the most popular Android-powered devices at the moment, hence it was not too surprising to read about Google wanting to roll out a Google Edition of the respective devices.
Today marks the day when both Google Editions of the HTC One and Galaxy S4 should be available over on Google Play, where these will arrive with a stock version of Android 4.2 Jelly Bean right out of the box, so that you need not get bogged down by custom versions the respective user interfaces that HTC and Samsung tend to include in their devices, and these purchases are contract-free, so you need not tie yourself down for another two years of financial commitment.
The HTC One Google Edition will retail for $599 a pop, while those who prefer to pick up the Galaxy S4 Google Edition will have to fork out slightly more at $649. So far, it seems that neither handset is up yet on Google Play, although Google and HTC did promise a June 26th rollout, which is today.
There are rumors that the Sony Xperia Z too, would arrive in a Google Edition. Would you be interested in picking that up instead?
[Update 27.06.2013, 9:00 AM Berlin Time]
Both devices are now on Google Play, so what are you waiting for? Get the HTC One Google Edition here and the Galaxy S4 Google Edition here.