HTC One Mini Exists....and we've got the photos to prove it Well, rumours of the HTC One Mini surfaced earlier in June under the name HTC M4 and it seems like we're on track to get an official announcement shortly, after the release of some pretty damning photographs that verify the device's existence. Following in the footsteps of Samsung, HTC will most likely be the next company to reveal a smaller version of it's flagship smartphone.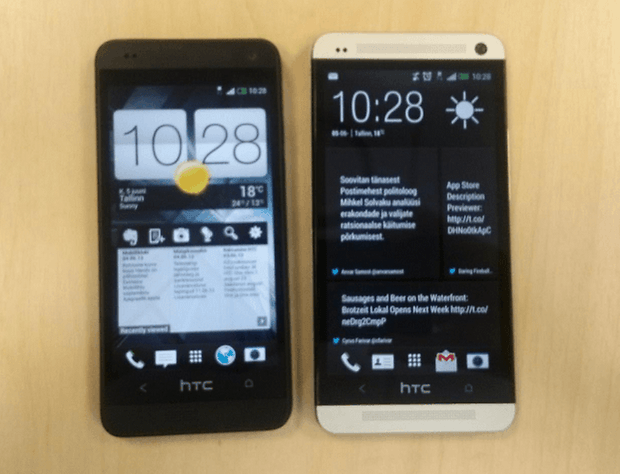 While not much is still known about the device itself, the 13 photos of the 4.3-inch device device were revelead on an Estonian website, Forte.
| | |
| --- | --- |
| CPU | Dualcore Processor |
| RAM | 2 GB |
| Display | 720p, |
| Memory | 16 GB, possibly microSD expandable |
| Camera | 4 Megapixel "Ultrapixel" camera |
| Operating System | Android 4.2 |
| Dimensions | 4.3 inches |
| Weight | Unknown |
| Battery | Unknown |
There is no current information on the launch date of the device, availability, or pricing of the HTC One mini. However, with the release of the HTC One Google Edition on June 26th, we expect the HTC One Mini to be revelead either before or around then to help HTC boost the sales of it's most popular smartphone.