HTC One Mini Photos and Specs Revealed Colleagues from Androidnext.de have managed to get their hands on some photos of the new HTC One mini which we told you existed sometime ago. Thee specs of the actual device have also been revealed.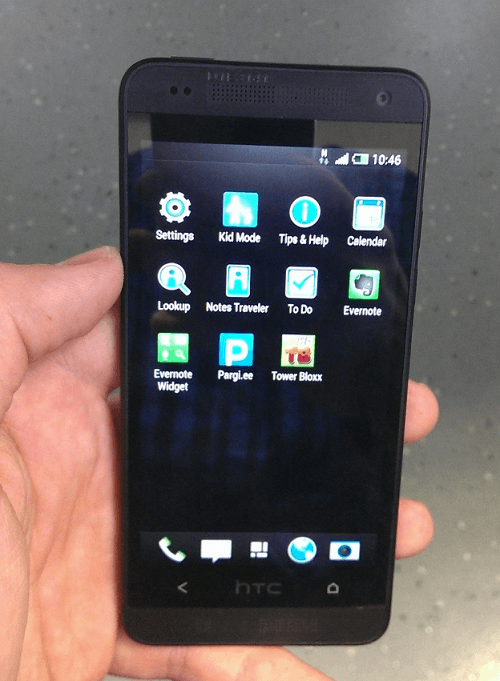 This isn't the first time we have seen pictures nor heard rumours about the HTC One but at least this time we finally have shots that actually confirm somethings about the upcoming device.
It has been rumoured that the HTC One's baby brother is set to come out in August of this year, so if these rumours are to be believed HTC should be ending its silence on the device pretty soon. All we can do is wait at the moment to hear what HTC has to say. In the meantime you can have a look at the specs of the device below and see whether it will be worth your time and hard earned money.
The HTC One Mini Specifications

| | |
| --- | --- |
| CPU | Dual-core 1.4 GHz Qualcomm Snapdragon 400 |
| RAM | 1GB |
| Android Version | 4.2.2 |
| Rear Camera | 4.1 MP Ultra Pixel |
| Front Facing Camera | 1.6 MP |
| Screen Resolution | 1280x720 |
| Screen Density | 320 dpi |
| SD Card Slot | Available |
Will you get getting an HTC One Mini for yourself with these specs? Please leave us a comment below and let us know what you think.