BREAKING: HTC Admits Ceramic Issue With HTC One S: Replacing In GER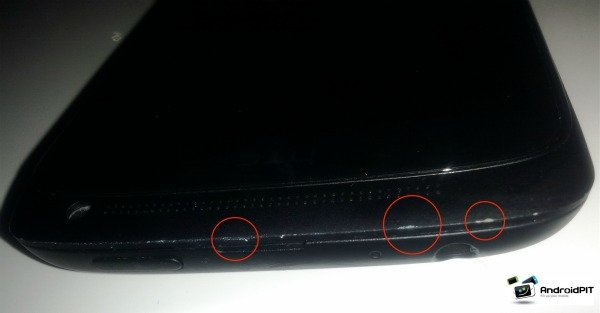 Things are off to a rocky start for HTC's newest One S and One X devices so far, and HTC is scrambling to address consumers who are having issues. The newest issue deals with the ceramic coating on the HTC One S rubbing off. HTC has been quick to address the issue, as it seems to be occuring with enough customers for them to take serious notice. HTC had originally stated that they would work to initiate some type of fix for this to prevent it from happening. That being said, HTC contacted us in our offices today, and informed us that they would be swapping out devices here in Germany for no cost to any customer having this issue with his device. In other words, it sounds like HTC made a pretty big boo boo.
HTC's original statement on the matter was:
"HTC is committed to delivering a high quality product and great experience for all our customers. There have been a few, isolated reports of this issue. The finish on the One S was laboratory tested as being at a hardness similar to ceramic. While that's hard, it doesn't mean it's impossible to damage. Regardless, HTC takes quality very seriously and are providing all customers with an immediate fix and we are implementing some small changes to ensure customers do not experience this issue in the future".
It would appear though that there is no easy workaround for this issue, and that the problem is big enough to where it forces HTC to swap out any device here in Germany that shows signs of the defect. Such a move must surely cost HTC A LOT of money, and I'm very interested to see if we could be looking at a possible recall of the S or X, considering both have been plagued with issues since hitting the market (camera bug, coating, audio bug, and games to name a few).
If you own an S and are seeing this issue, head on down to the shop to get it replaced as soon as you can. It is very good to see HTC taking the matter seriously, but it would have been even nicer to see a bit more testing before releasing the device with such an issue.