HTC One X And Evo 4G Shipments Confiscated At US Customs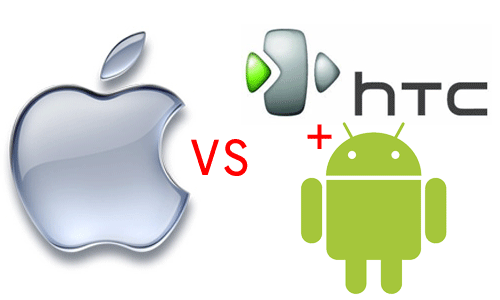 Just when I thought things were beginning to calm down a bit in terms of the ongoing patent war between Apple and Android, something like this happens, which reminds me that the ongoing battle is still in full swing. One of the most desired phones in the US, the quad core packing HTC One X, along with the HTC Evo 4G, is now being held at US Customs awaiting inspection. Apparently, the phones will not be released until they are reviewed to make sure they they aren't infringing on any of Apple's pattents.
WOW. The reason for the holdup is because of an order that Apple won in December from the International Trade Commission. That order ruled that HTC phones apparently violated an Apple patent that allows you to dial a phone number contained in a text message or web page by tapping on it.
The order went into effect on April 19th, and as it stands now, any phone imported before then can be sold. But any phone imported after that will be held at Customs until they give their approval. Long story short: HTC currently has no way to get additional stock of the HTC One X or Evo 4G into the United States.
This is a pretty massive blow, especially considering that the Evo 4G was set to go on sale through Sprint this week. That sale will have to be delayed, and no one seems to know how long Customs will hold the shipments. The good news is that HTC stated that they very quickly created and implemented a workaround, but the bad news is that until the phones are inspected, Customs can hold them as long as they feel need to. A source close to HTC reported that Customs has had months to make a decision, but still hasn't done so, as apparently the lawyers at Customs have still not finished their review.
The HTC One X is needed in the US right now, as it is the phone HTC is depending on to rival the newly released Samsung Galaxy S3. HTC is confident that their devices don't infringe on any Apple patents, and stated:
"We believe we are in compliance with the ruling and HTC is working closely with Customs to secure approval. The HTC One X and HTC Evo 4G LTE have been received enthusiastically by customers and we appreciate their patience as we work to get these products into their hands as soon as possible".
An Apple spokesman declined to comment on the matter when questioned.
Picture credits: www.talkandroid.com