Video: Watch The HTC One X Take An Epic Beating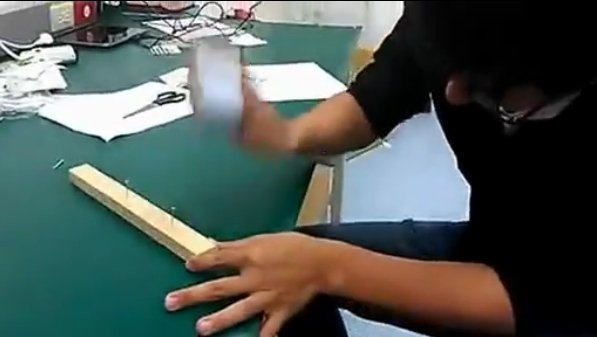 The HTC One X is known for its tougher-than-tough display made out of supposedly unbreakable Gorilla Glass. An unknown HTC engineer from Taiwan decided to put the phone to the ultimate stress test and use the One X to hammer in a set of nails into a block of wood. Filmed by a laughing colleague, the video didn't last more than a day on YouTube and has been pulled from web. Luckily, a copy of the video has been spotted on a Chinese video hosting site, which you can check out below.
Apparently, people over at HTC weren't too happy about the whole thing and rumors have it that this video may have cost this particular engineer his job. Although any HTC One X owner will be happy to know that the device will most probably survive a couple faceplants on the asphalt, using your phone as a hammer is definitely asking for trouble.