HTC: Trade In Your iPhone For A One X, And Get Free urBeats Headphones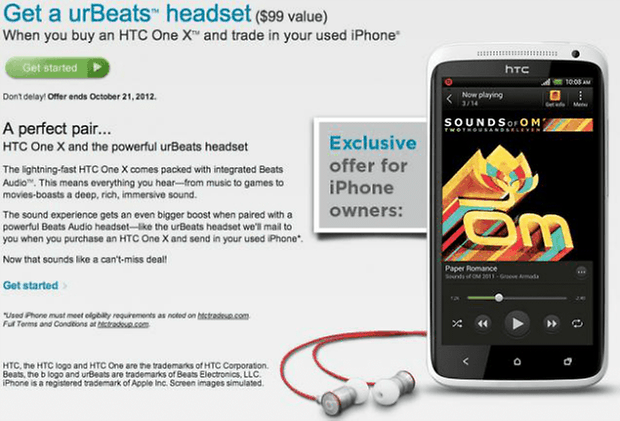 HTC is currently making an exclusive offer to iPhone owners: Trade in your iPhone towards the purchase of an HTC One X, and we'll give you a 100 dollar pair of urBeats headphones for free. While that might not appeal to iPhone 4, 4S, or 5 owners, it's not that bad of a deal for owners of older iPhones. Any iPhone 3G or 3GS owners out there that are tempted by this?
Here's a picture of the urBeats headphones that iPhone owners would receive: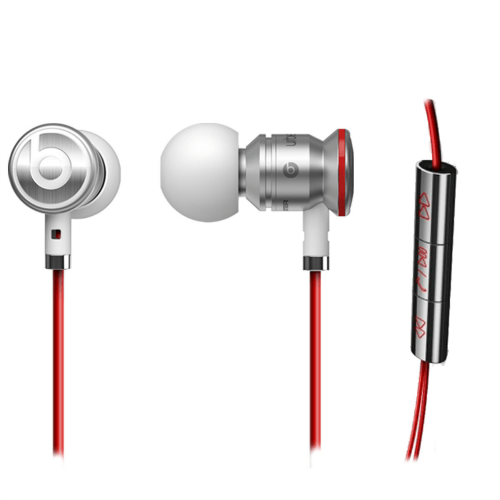 To initiate the trade in, you just need to fill out a simple form on HTC's website, which will then tell you how much money you'll receive from your old iPhone towards purchasing the One X. You simply have to fill in which iPhone you have and the carrier, and then answer if the phone is fully functional, if it has liquid damage, or if the screen is broken.
I played around with the page a bit to see how much $$$ iPhone owners would receive based on which device they have. What I found is the following (these prices are for fully working AT&T devices) with no liquid or screen damage):
For a 16GB iPhone 3G, you would get the headphones and 45 dollars towards the One X
For a 16GB iPhone 3GS, you would get the headphones and 80 towards the One X
For a 16GB iPhone 4, you would get the headphones and 145 dollars towards the One X
For a 16GB iPhone 4S, you would get the headphones and 215 dollars towards the One X
These prices are for AT&T devices only, so I'm not sure if carrier has an influence on how much you would receive. You can also trade in all storage models, so 16, 32, and 64GB will naturally get you more. That being said, I'm not sure if 45/85 dollars and the headphones would be enough for iPhone 3G/3GS owners to jump ship, but who knows! If you factor the price of the headphones in (or why not just sell them later if you want more $$$?) with the trade in amount, its a pretty decent chunk of change!
If you're interested in trading in your old iPhone for one of the best Android phones on the market, you can check out the offer on HTC's page here.
What do you guys think? Is this offer enough to tempt any iPhone owners to jump ship to HTC?
Let me know what you think in the comments below!
Picture credits: Ubergizmo and photos.expertreviews.co.uk