Android 4.1 Update Rolling Out to HTC One X Users Worldwide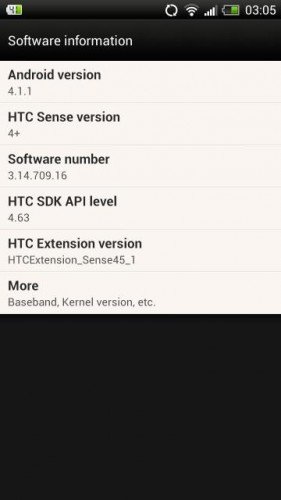 Owners of the HTC One X are in for a happy surprise. HTC has confirmed in a press release that worldwide One X owners will be receiving an update to Android 4.1. The update will be rolled out globally.
According to the Twittersphere, users all over the world are already successfully updating their HTC One X to Android Jelly Bean. The update has hit UK, India, Argentina, Brazil and Peru, in addition to the U.S.
While the update is, of course, OTA, you can also snag it by going to Software Updates —> Check Now under "Settings.>" The full update is 366MB, so you'll want to make sure you have the storage capacity. Also, make sure that you have enough battery or that you can plug your phone into an outlet.
Jelly Bean brings Google Now, faster rendering, re-sizeable widgets, an improved version of Face Unlock and numerous other features to the mix. HTC owners have had to wait a long time, but this is one update that you're not going to want to miss.