 HTC's Biggest Problem Is Android. Could Windows 8 Be Their Savior?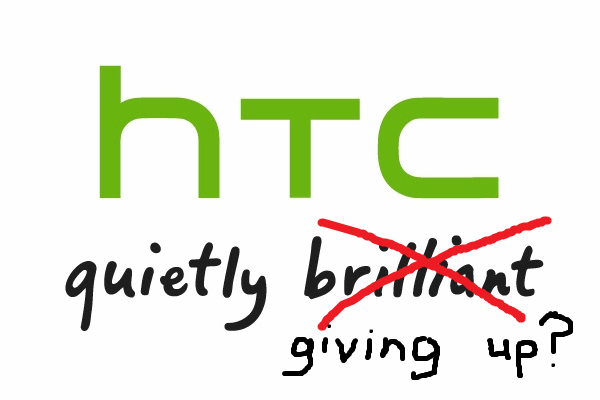 It's no secret that HTC isn't currently having their best run, and with all the talk of their recent financial troubles, you have to ask yourself what exactly the problem is. Is it lack of cool devices? No. Lack of marketing? That could be a part of it. Could software and hardware related issues be the cause of the problem? Possibly. Pricing possibly? It's tough to tell. But if you actually look at it realistically, it's pretty easy to see that HTC's real problem can be defined in one word: Android. As surprising as this may sound, HTC appears to agree, as the company now feels that their savior can be found with their old friend and longtime partner...Microsoft. I really love HTC and their products, but let me explain why I feel that depending on Microsoft too much is an extremely unrealistic strategy.
HTC had a hell of a run when they started, with a huge part of their growth coming direclty from the United States. But ever since the record breaking success of the Samsung Galaxy S2 and Galaxy S3, HTC simply hasn't found a way to effectively compete against Samsung, which clearly shows in their sales figures.
So now, Jason Mackenzie (HTC President of Sales and Marketing), says that their plan is to "go big on Windows 8". Jason goes on to state that HTC has better carrier relations than Nokia does, as HTC has very solid carrier support in multiple countries around the world. Fair enough.
Ok HTC. In regards to Nokia, you may have a point there. Matter of fact, I remember that HTC did previously release some pretty nice Windows phones in the past, and they definetely have the design skills to do it. But there's something I need to remind you of, and that's probably best done with the picture below: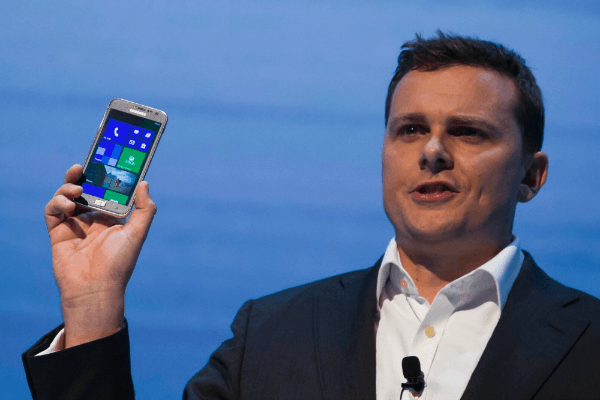 This picture is of Damian Cusick, General Manager of Samsung UK. The photo was taken at the IFA last week after the Galaxy Note 2 event, and in his hand is what? You guessed it. Samsung's new Windows 8 phone (and behind him is Sammys new Windows 8 lineup of tablets and netbooks). See where this is going? If HTC couldn't compete with Samsung on the Android front, what makes them think they can do it with Windows 8? Don't you think that Samsung is also taking that market quite seriously?
Then again..why not?! Perhaps HTC feels they can build more momentum vs Samsung with Windows 8 than they could with Android, and who knows...maybe they can. But is this an effective long term strategy?
Somehow, I seriously doubt it.
At this point, I must admit that it is a rather interesting strategy, and in a way, I guess I can understand HTC for attempting it. HTC needs to pick up the pace somehow, and maybe they see that chance by getting in early on Windows 8. Fair enough. But if HTC wants to beat Samsung in the Windows 8 game, they could very well run into the exact same problems they had with combating them in the Android race.
HTC need to see sales increase, and anyone who refuses to believe that they are having serious financial trouble should read this quote that came directly from Jason Mackenzie:
"We have to get more efficient with the dollars that we're spending and turn every dollar into five. It's about being more bold."
Whatever the outcome, I sincerely hope that HTC will still continue to develop quality Android phones. That's what got them big in the first place, and I certainly think they still have what it takes to get back in the Android game as a serious competitor.
So go for it HTC. All the best of luck with Windows 8. Just remember to stay true to your roots. We haven't given up on you, so don't give up on us!
Additional sources: Reuters
Picture credits: www.minus31.com (edited by myself)