First Look At The HTC Proto. Will HTC Unveil This Phone At IFA?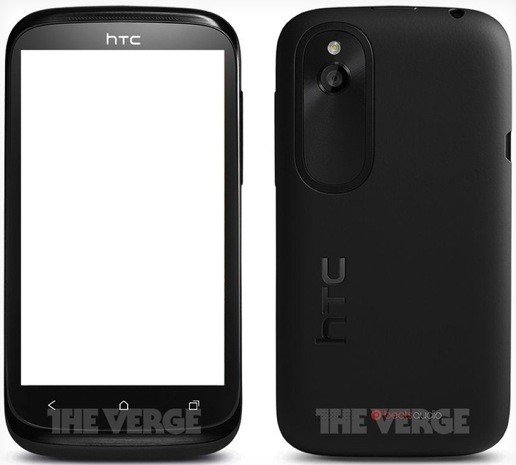 We've heard a lot of depressing news about HTC over the past weeks, and I'm glad that I finally have some good news coming from HTC to share with you guys. The Verge has managed to get their hands on pictures of a sharp looking new device called the HTC Proto (not the retail name), which appears to be a device that's slightly more powerful than the One V. Not only that, but it's speculated that HTC just might unveil this bad boy at IFA next week.
What I love love love about the picture of this phone is that it seems HTC went back to their roots. It looks very much like an HTC Sensation, only sleeker and even more premium looking (from the pic anways). I originally thought that this might just be an HTC Nexus device, but the 3 physical buttons on the bottom kill that theory, as stock ICS and Jelly Bean use on screen buttons (having 3 physical buttons below the 3 virtual buttons from ICS and JB would just look silly).
Another thing that killed the thought of this being a Nexus device are the specs: a 4 inch WVGA display, 5MP camera, and a dual core 1Ghz Snapdragon processor. Certainly solid specs, but not in the same league as Samsungs and LG's speculated Nexus devices. But even if it's not a Nexus device, I for one really like the design. Maybe I just miss my Sensation and Nexus One :-D
HTC just might release the device at IFA next week in Berlin, and as reports indicate that HTC plans on cutting the prices of their future devices to compete more effectively with Apple and Samsung, you might just be able to get your hands on it for a very low price.
More details to come as we receive them.
Picture credits: The Verge