HTC Quad Core Phone Coming Soon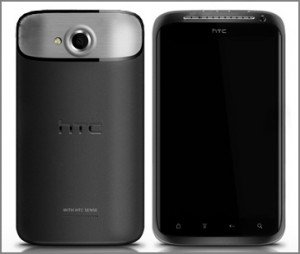 (picture from Androidspin)
It's no secret that over the past week I have been really, REALLY hard on HTC. But my actions are justified, as they are simply pushing out way too many phones with the same specs and the same basic design. I'm really hoping that my favorite Android handset maker can get back on track, and with the release of their first quad core device, it's certainly a step in the right direction.
Winston Yung, the CFO at HTC recently stated that HTC would be looking at different component suppliers very soon, and it appears that could be happening VERY soon. Sources have reported that the HTC Endeavor (some still say it's called Edge) will be announced at MWC, and will be sporting a Tegra 3 1.5ghz quad core processor, 4.7 inch screen, 8mp camera, 1GB of RAM, and the newest version of Sense and Beats Audio.
It's a bit strange to see HTC hopping over to the Tegra train, as they have normally always chose Qualacomm processors in the past. I won't comment too much on the alleged photo of the device, as again, it looks WAY too much like WAY too many other HTC phones, but the quad core processor is at least enough to make me personally look forward to the device. It's a bit dissappointing that they still decided to keep the 1GB of RAM and 8MP camera, as many devices are rumored to be released this year with 2GB RAM and 16MP cameras. Hopefully, HTC will jump on board that train too, and deliver a phone with COMPLETELY updated specs in the very near future. I personally think that they won't have a choice but to do so, especially if they want to compete with Samsung in 2012. It's good to finally see a much more powerful device processor wise though, as this could be the first step at getting HTC on the road to recovery and back in the game.