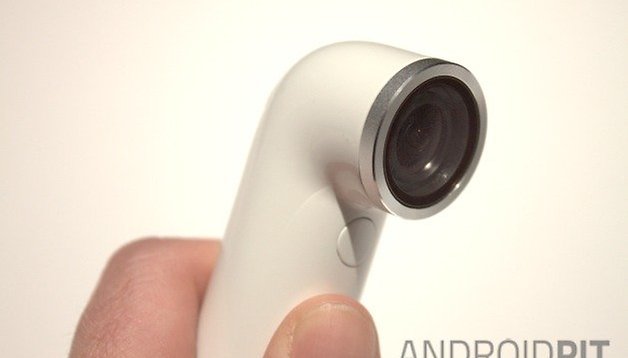 Hands on: HTC RE Camera review: the Regular Joe's GoPro
HTC wants to broaden the scope of the products they produce in order to get their devices into the hands of new customers. Whether it is the upcoming HTC smartwatch or the Nexus 9 collaboration with Google, HTC is interested in looking at new areas in which to expand their portfolio. The RE Camera is a unique new offering with this goal in mind: it is a super-portable action-camera accessory for quickly and easily capturing everyday moments. Our hands-on HTC RE Camera review will shed more light on what it can do and why it is so interesting.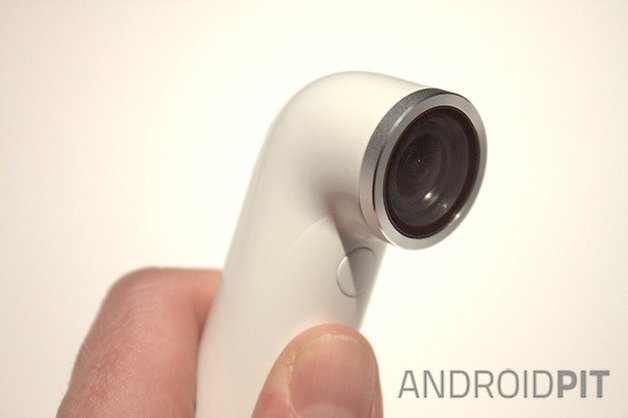 HTC RE Camera Design
The RE Camera is one of the first devices from HTC I've seen where superior design is not the first thing you notice. But you'd be fooled: while the RE Camera may lack that trademark HTC ''cool'' it is actually a very well designed gadget. Looking a little like a plumbing pipe and sized about the same size as an asthma puffer, the RE Camera makes some pretty tricky decisions look simple.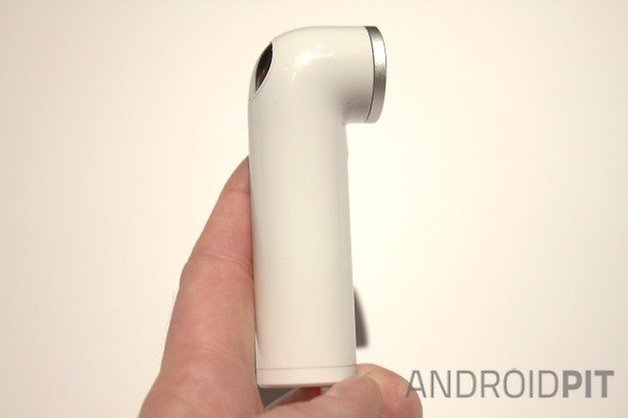 The RE Camera is a round tube with a curve at one end. In the end of this tube is the camera lens, underneath it at the front is a small button and on the back is a larger silver button. We'll get onto what these do in a moment. On the handle area couple of lights that house a capacitive sensor. The RE Camera comes in four colors: black, white, orange/red and teal (which is blue).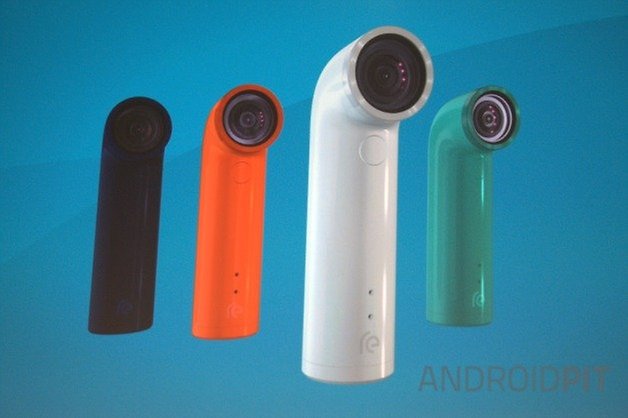 HTC RE Camera features
The RE Camera is incredibly light, IP57 water-resistant out of the box (with an optional cap to make it fully waterproof), super portable and it can be attached to pretty much anything with a multi-purpose mount. The mount can attach to your bike, your belt, the shoulder strap of your bag or pretty much anywhere else. There's also a dock for the RE Camera.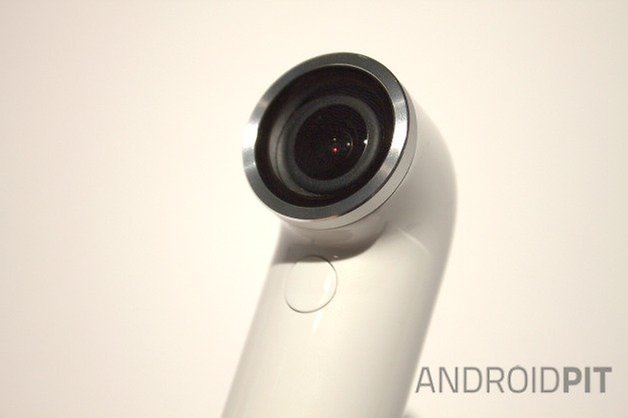 The RE Camera is basically always on, so there's no power button. The sensors in the handle know when you've picked it up and it's ready to shoot. Pressing the large silver button once will shoot still photos at 16 MP and long-pressing the button will start shooting 1080p video. The small button under the lens is used to enable 4x slow motion recording at 720p. The lens features a 1/2.3-inch CMOS sensor and the whole gizmo weighs just 65.5 grams.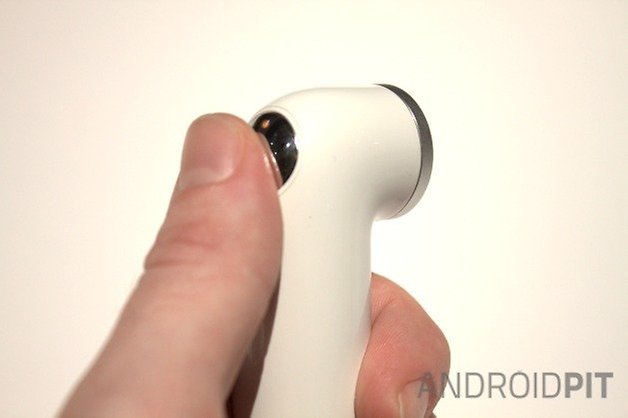 HTC RE Camera: how does it work?
There is no viewfinder, nor does the RE Camera pair to a smartphone to provide one. Instead, HTC gave the RE Camera a 146-degree wide angle lens so you don't have to worry about framing your subject. There is an app that will arrive when the RE Camera hits the market, with which you can edit and upload your videos, so there isn't even a need for a computer.
HTC tells us that real-time live broadcasting will soon be possible via YouTube and that the API will be opened up to developers on both Android and iOS, because the RE Camera works with iPhone as well as all Android devices running Android 4.3 or above. You can also record time-lapse videos with the RE Camera using the dock and recordings are stabilized. The RE Camera connects via Bluetooth Low Energy and Wi-Fi and runs on a 820 mAh battery, which will get you close to two hours of Full HD recording. The RE Camera has 8 GB of included microSD storage with expansion possibilities of up to 128 GB.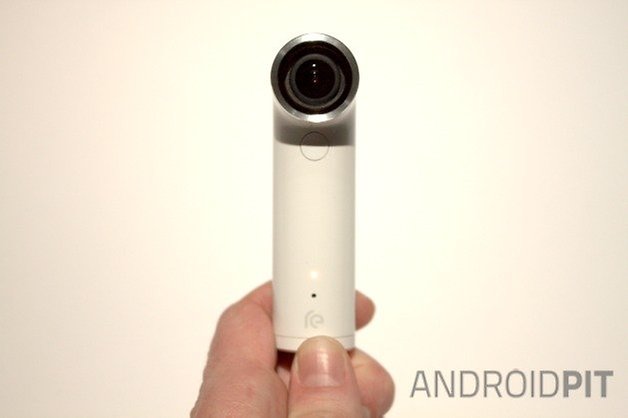 HTC RE Camera price and release date
The RE Camera will be available in time for the holiday season for 199 USD. It will be carried by the major US carriers, as well as Amazon, Best Buy, HTC.com and the new RECamera website, where you can preorder right now. While it is cheaper than a GoPro it may not be as cheap as you might think because there's a lot of serious technology inside. While it's a lifestyle accessory for our rapid lives that aims to remain as simple as possible, it still contains HTC's exemplary approach to quality.
HTC was quick to point out that the RE Camera is not intended to challenge the GoPro, but is rather directed at the everyday consumer that wants to record fleeting moments in a way that is faster than hauling your phone out of your pocket. This is why the design is so simple and the feature set is so limited. The RE Camera simply aims to make capturing important moments as quick and easy as possible.
What do you think of the RE Camera? Would you pick one up for easier recording of your life?