HTC's New Windows Phone 8X and 8S: Nokia's Not Going to Like This...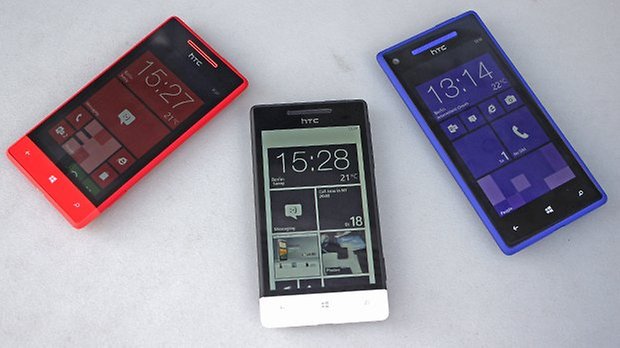 HTC just introduced the 8X and 8S, two new beautiful phones that could hurt the Finns' clout with the Windows crowd.
They're the first phones to receive the title of being official Windows Phones, an honor not bestowed to Nokia. Windows' own Steve Ballmer has said the collaboration between HTC and Windows represents "a milestone for both companies." He then went on to praise HTC for creating "a truly unique experience." Apparantly, Nokia's Lumia line wasn't "unique" enough to warrant the same praise.
HTC has designed the new 8X and 8S in a beautiful unibody shell made of polycarbonate. The simple, candybar-like design is mpressive for its solid feel and very reminiscent of Nokia's design of the Lumia 920. HTC, for its part, is claiming they were more inspired by Microsoft's Metro UI than anything Nokia has created: the design is meant to look like a cushioned Windows tile.
Both the 8X and the 8S are very capable, but not necessarily more so than Nokia's Lumia 920. The Windows Phone 8X is powered by a 1.5 GHz Snapdragon S4 processor with 1GB of RAM. Internal memory is a healthy 16GB, but is not expandable. The brightly lit 4.1-inch Super LCD display offers a 1,280 x 720p resolution, which corresponds to a pixel density of 341 dpi. There are, however, no fancy wireless charging pads or image-stabilzed cameras, as on the Lumia 920.

As far as specs are concerned, the 8X weighs .28 pounds, and measures 5.19 x 2.6 inches and is .4 inches thick, a bit fatter than most of the top phones currently on sale. However, it's significantly lighter than the Lumia 920. The 8MP camera is capable of shooting video at 1080p and the front-facing camera offers a decent 2.1 MP and is also capable of wide-angle shooting, helpful for group chatting sessions. The phone also breaks from previous HTC Windows models by including Beats Audio.
The phones will be available in four colors: California Blue, Graphite Black, Flame Red and Limelight Yellow will all be available — and the interface of the Windows UI will match the colors of the casing.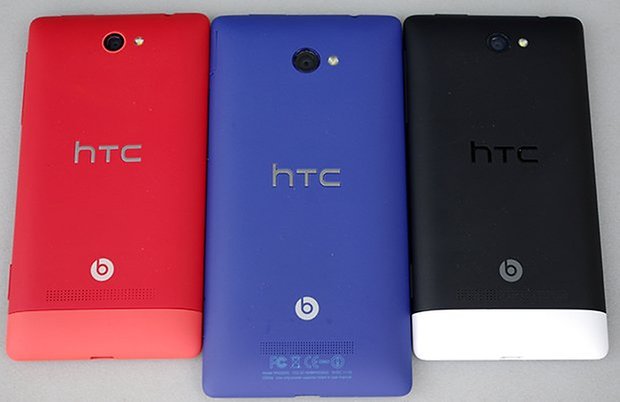 For the budget crowd, HTC is offering the Windows Phone 8S: a mid-range version of the 8X, with a 1.0GHz dual-core S4 processor, 512MB of RAM and 4GB of storage. It has a slightly smaller 4" WCGA display as well as Beats. There's no front-facing camera, but the rear camera is capable of taking respectable 5MP shots. Surprisngly, HTC has decided to allow users to expand their storage with this model via a microSD card slot.
Both the Windows Phone 8X and 8S will be brought to market in early November for $715 and $388, respectively.
HTC needs to bring its A-game here to compete with the likes of Samsung and Apple. Accounting for just 3% of the global smartphone market, the company clearly needs to stand out. Certainly, you can't blame them for not taking risks: they came up with the first ever Android phone, and now they're banking on the new underdog, Microsoft.