T-Mobile Sensation 4G ICS Update Ends Free Tethering. Worth It?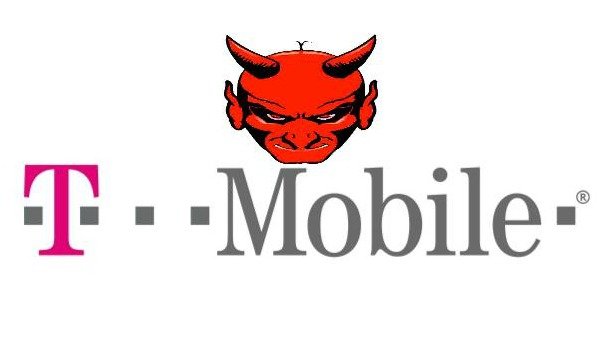 I don't know about you guys, but tethering is something I use pretty often. As the proud new owner of a Transformer Prime (previously Galaxy Tab 10.1), I use my phones internet connection often so that I can use my tablet on my way to/back from work. It's actually something I rely on, especially now since my new tablet has no sim card slot. US HTC Sensation 4G owners have been waiting a very long time for the ICS update, and I'm sure many will be happy that this update that hit Europe back in February is finally coming to the US. But there's good and bad news. The good news is that you'll be able to finally get a taste of Ice Cream Sandwich, which is hands down the best version of Android ever released. The bad news is that the update will end your ability to tether for free. So now you have a decision to make: Update to ICS and lose free tethering, or stay on Gingerbread and tether all you want?
You wanna know what the really messed up part is? If T-Mobile users in the United States DO decide to update their Sensation 4G to ICS and want to keep tethering, you'll have to sign up for a Smartphone Mobile Hotspot plan that will cost you $14.99 (I'm guessing that's monthly?).
I haven't lived in the US for a while, but still, all I can say is "that is some seriously f**ked up stuff right there". Tethering has always been one of Android's most unique selling points, and I can't believe that T-Moble feel they have the right to profit from standard functionality. It's just nuts. I mean common...tethering still uses the data that you already pay for when using it as a hot spot, so it's not like it's really free. If I tether 100MB of info from my phone with my tablet, it comes right off my phones data plan, which is throttled after hitting my limit. Why should someone pay more for the right to do something that they are already being charged for?
T-Mobile never charged Sensation 4G owners up until now for tethering, but they wanted to. Apparently, it was only a software issue in pre ICS versions of Android that kept them from charging for it earlier. Here is what a T-Mobile spokesperson had to say about the issue:
"T-Mobile began offering a Smartphone Mobile Hotspot plan in November 2010. However, due to technical limitations with software, customers were not being charged for the feature on select T-Mobile products," the spokesperson revealed. "Customers who choose to upgrade their HTC Sensation 4G to the optional Android 4.0 (ICS) software update will be required to sign up for the $14.99 Smartphone Mobile Hotspot plan."
But to me, what I am about to write is the absolute kicker of this story. Do you wanna know WHERE T-Mobile users have to look in order to find out that the update kills their tethering? In the T-Mobile fine print for the upgrade, that's where, meaning that most people won't even know it's about to happen after the update. Well I for one won't stand for that. Here is that sentence they hide in the fine print for all our US readers to see, and I have put it in bold letters for all to read nice and clearly:
"HTC Sensation 4G [users] will be required to add Wi-Fi Mobile Hotspot feature in order to use the service after completing this update".
(Hmm...this app could be interesting for US users who want to tether after receiving the update).
Real dirty T-Mobile. Hiding something like this in the fine print = NOT COOL. And since there is no option for people who need tether to roll back after getting the update, you should seriously be ashamed of yourselves for being so deceptive and greedy. I wonder if that explains the ICS update delay you made a few weeks ago?
What do you guys think? Am I exaggerating here, or is this seriously messed up for US T-Mobile Sensation 4G owners? If you had to decide between tether or ICS, which would you choose?
Let us know your opinions on it in the comments below!
Picture credits: Devil - preachthewordatheartland.com (edited by myself)