 HTC Sense 5 compared with Sense 4+
In the XDA-developers forum, screen-shots were published that show the new HTC surface belonging to Sense 5. I've set up them directly beside the prodecessor Sense 4+. It's clear that HTC purged its Android composition, giving it up for a modern look.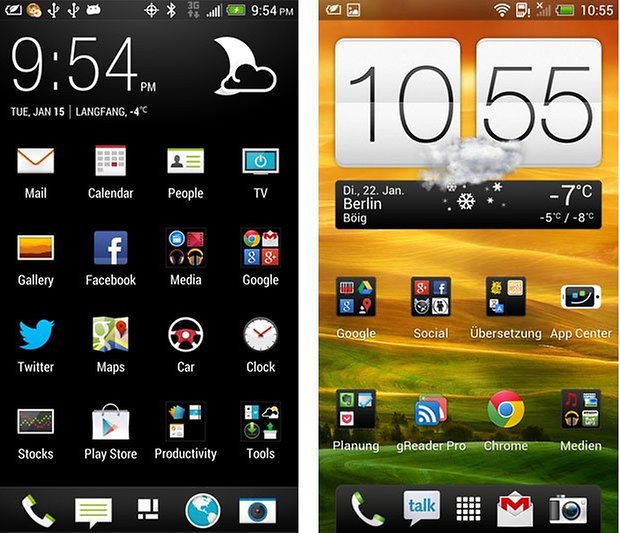 The XDA member mdeejay published the screens and according to his own information, Sense 5 is running on his HTC Droid DNA. Android 4.1.2 is installed as a system basis. I snatched the screen-shots and compared them with the predecessor Sense 4+, which can currently be found on the HTC One X+. Sense 5 is on the left side, with 4+ logically beside it.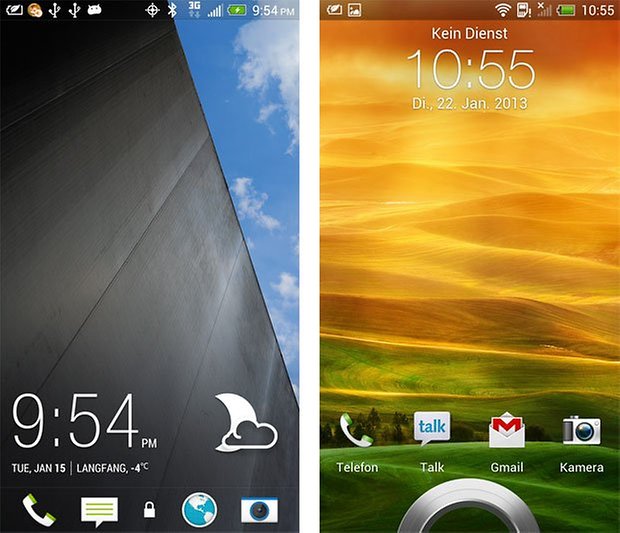 Locking the sreen now comes without a tacky metal ring.
In my eyes, HTC is on the right track with its fifth version. It requires less playing around and acquired a modern coat of paint. The best example is that of the chavvy unlocking capability, which always looks a little like a washer from a truck motor. HTC got rid of this, as well as the tacky clock widget that has been one of its surface trademarks up to this point. The smartphone specialist from Taiwan apparently abandoned it in favour of a clearly sleeker and more modern digital clock.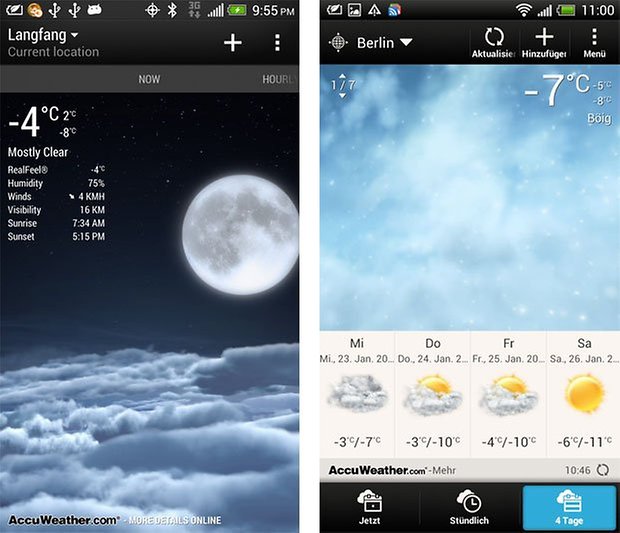 Also sleeker and more modern: the new weather display.
Does Sense 5 deck HTC M7 out?
HTC Sense 5, together with the newest high-end smartphone, the HTC M7, should be introduced in the next few days during a special event. In the last few weeks, the device has already been wandering the internet like a ghost, but of course nothing official has been confirmed. It seems clear to me though, that the new flagship will take the shape of an attractive unibody and that the technical data will be oriented towards what is said to be the high-end range: a display with a resolution of 1080p and a size of around 5 inches, with in addition a quad-core processor, of course. Until the day it's presented, you can already get yourself in the mood with a few screen-shots of the new surface.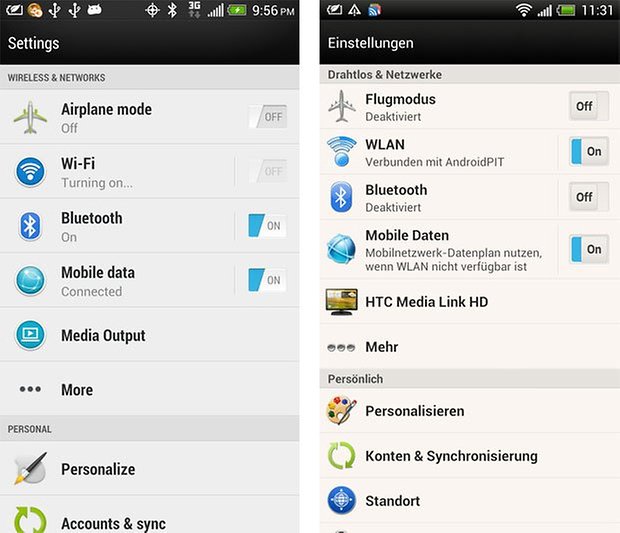 On the other hand, the settings menu was hardly changed.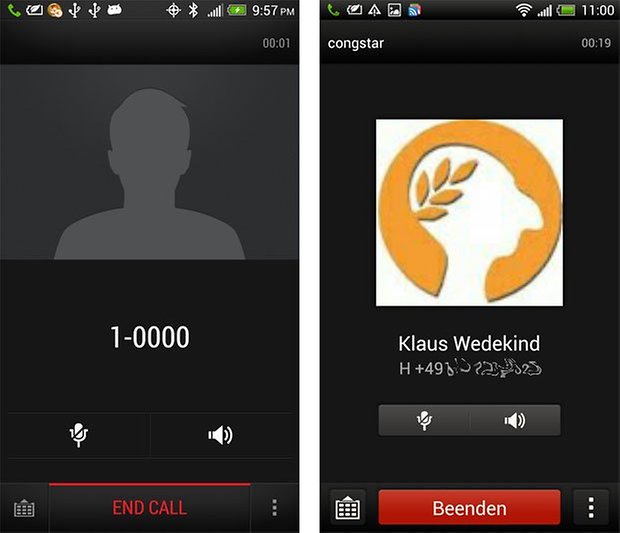 The menu during an ongoing call.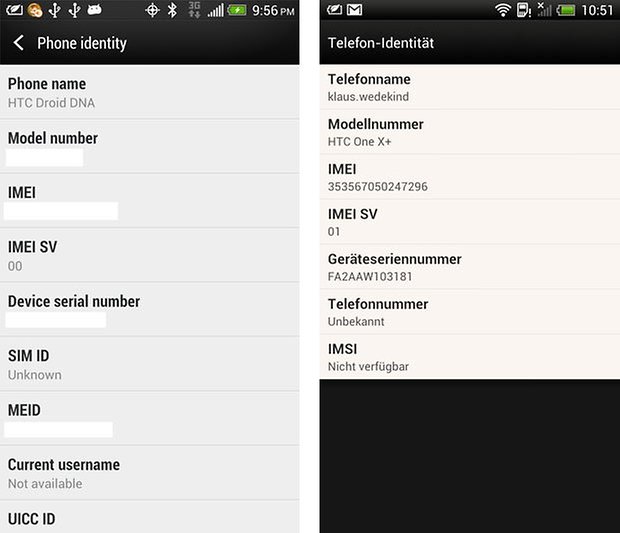 Comparing system information.
(All Screenshots: as/AndroidPIT with material from xda-developers)