 HTC Thunderbolt Ice Cream Sandwich Update Runs Into Performance Issues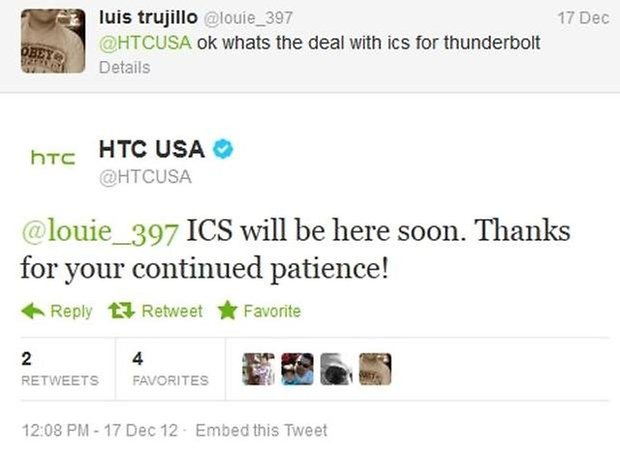 It was just a couple of days ago when we brought you word that the HTC Thunderbolt from Verizon has received the long awaited Android 4.0 Ice Cream Sandwich update, ferrying owners of the first LTE smartphone on Verizon from Gingerbread land to the cool dessert. However, not everything is as sweet as it sounds, as there are reports from certain segments of HTC Thunderbolt owners who had already updated their respective devices, and hit a brick wall in terms of performance. Are you one of them?
It has come to our attention that only a handful of Thunderbolt owners who have updated to Android 4.0 Ice Cream Sandwich have run into performance issues. Others have even complained that it would take at least a minute at best to experience a screen change, and in the words of an affected user, "I'll probably die before I can call 911 if I have an emergency."
Could there be something in the Ice Cream Sandwich update that caused the Thunderbolt's processor to run overtime, or is the processor itself not well equipped to handle Ice Cream Sandwich? That'd be doubtful, otherwise we'd hear a whole lot more complaints from across the board, so we'll narrow it down to some software glitch.
On the flipside, some folks reported even better performance than before, such as seeing an increase in the 4G signal, a faster boot time by about 35%, and improved battery life.
Which side of the divide do you happen to stand on in this case? Looks like Ice Cream Sandwich is not quite the sweet dessert for some HTC Thunderbolt owners expect it to be...