HTC U12 Life hands-on: end of the middle class crisis?
HTC presented the U12 Life at IFA 2018. High-quality design and an ingenious finish are intended to lift the smartphone out of the middle classes. Our first hands-on reveals whether the project has been a success.
Have you ever heard of CERBER?
Choose "No, I have never." or "Yes, I have.".
Oops! Seems like something went wrong. Reloading might help.

Oops! Seems like something went wrong. Reloading might help.
HTC U12 life release date and price
The HTC U12 Life is scheduled to go on sale in October and will cost €349 (around $400). It will be available in purple and blue at launch.
HTC U12 life design and build quality
HTC has, in the past, been committed to producing high-quality design and well-manufactured smartphones. These are characteristics that should be felt in the mid-range smartphone space. Now, HTC has gone for a glass build that continues the design theme of the U12 - which is also a good idea in terms of naming. HTC calls this a Liquid-Surface-Design.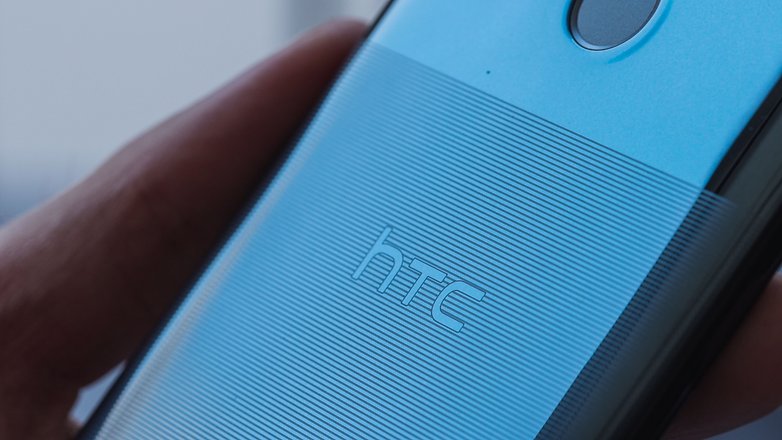 The glass back makes for a stable feel. HTC has used a special process to create a metallic look that gives the U12 Life a slight shimmer. Both color options change slightly depending on light conditions.
Overall, the U12 Life feels like a high-quality phone ;. It is just big enough to fit comfortably in the hand without looking too big. The edges are rounded.
HTC has added a special feature for the lower part of the back in the form of stripes running across the entire width of the smartphone. These are not only optical curls, but rather 0.3mm deep grooves. When you stroke your finger over it, you feel it immediately. HTC expects that this will reduce the number of fingerprints on the U12 Life. It also makes the smartphone more grippy, which is immediately noticeable in a positive way.
HTC U12 life display
HTC relies on a 6-inch display that was certainly pleasing in our hands-on. The content was clearly visible at all angles and lighting conditions . Of course, it uses the popular 18:9 form factor, and avoids the dreaded notch. The resolution is Full HD+.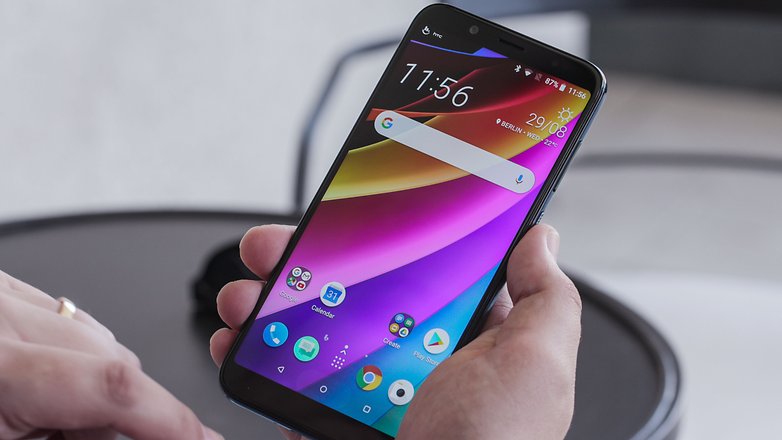 HTC U12 life software
Last year HTC surprised us a little bit and went over to Android One for the HTC U11 Life, i.e. stock Android with regular updates guaranteed. This move has not been continued by the manufacturer. Instead there is HTC Sense . HTC has further streamlined this to reduce duplication. The Sense Companion and the NewsRepublic app are no longer needed. Blinkfeed is still on board.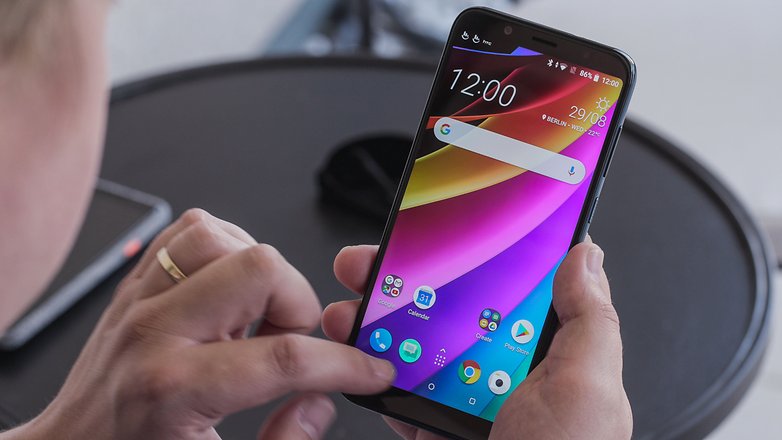 HTC uses its own icons for apps, but they are sometimes hidden behind familiar Google apps - most noticeable with the Phone, SMS and Contacts app.
Android 8.1 Oreo is the launch operating system, and the adjustments by Sense are quite restrained.
HTC U12 life audio
HTC has included a headphone jack in the U12 life along with stereo speakers. The headphone jack could even kick-start a revival: HTC is considering using the classic audio jack again in future smartphones - but there are no guarantees of this yet.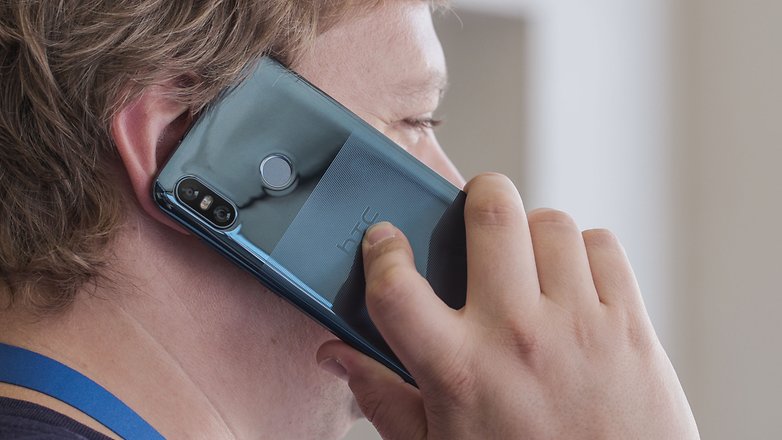 HTC U12 life camera
Photos taken by the HTC U12 Life take advantage of its dual camera. Of course, the smartphone has a bokeh mode on board that works in real time . Our hands-on unit did not yet have the final camera software on board, so we are not yet able to assess the quality of the camera properly.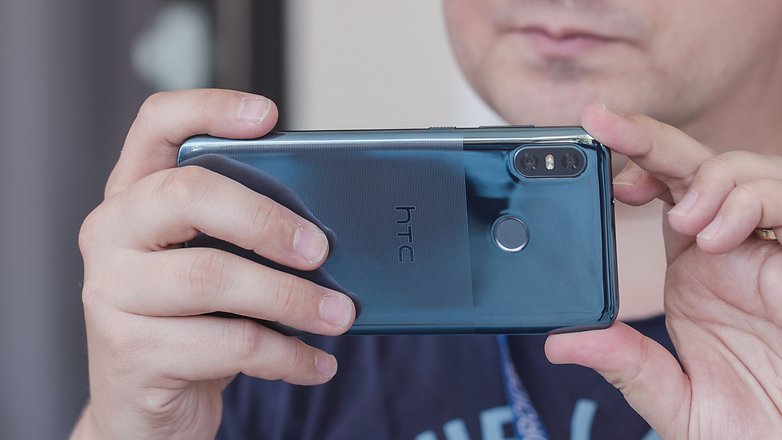 HTC U12 life battery
HTC has generously packed a 3,600 mAh battery in this thing , as it looks to become one of HTC's most persistent smartphones. We will only be able to find that out how it performs in daily usage once we complete our full review, though.
Early Verdict
The HTC U12 Life makes a nice impression. Let's face it, it has to. In the age of smartphones like the Pocophone F1, the classic middle-class has come under pressure. HTC has probably made the best of these mid-rangers and, a chic design, the usual price point has been achieved.
However, a unique selling point has fallen by the wayside. Android One is no longer, allegedly because it provided no benefits for sellers. There are no other brilliant ideas to convince you that the U12 Life should be your next smartphone - a problem that many manufacturers are struggling with.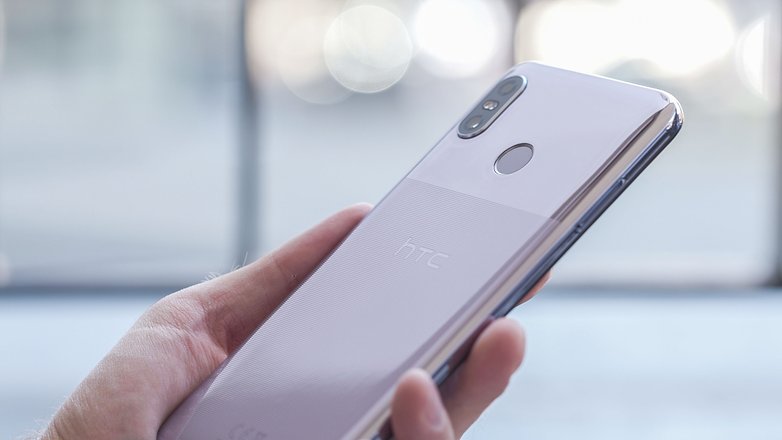 Of course, it makes sense for HTC to put a lot of effort into the design. Those looking for a pretty smartphone will traditionally find what they are looking for at HTC. The company has devised the striped feel on the back as a gimmick, but it does provide good grip. We're not sure it can prevent fingerprints, though. However, the elaborate design drives up costs and thus limits the target group.
Overall, the U12 Life looks like the annual update in the middle class required by the product roadmap. The HTC U12 life meets this goal without grumbling. But apart from the attractive design, however, the isn't anything particularly exciting to see here.