Huawei Ascend D1 Quad XL First Impressions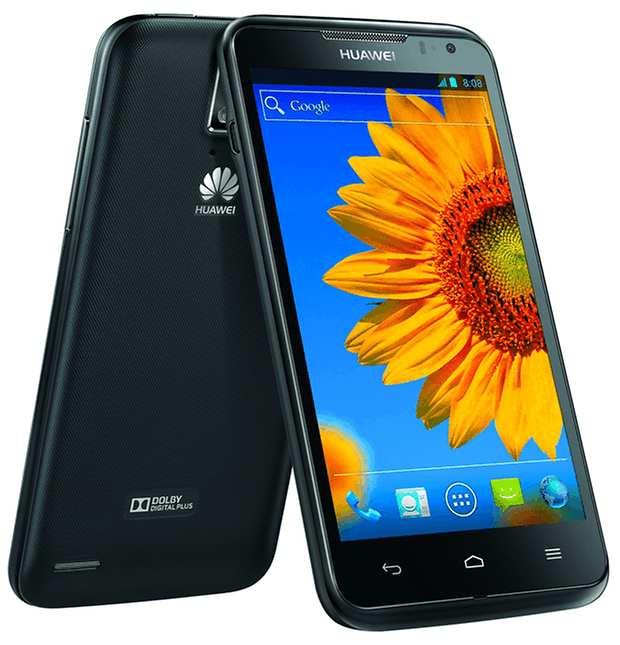 Last night, I was able to try out the new quad-core Android smartphone from Huawei, the Ascend D1 Quad XL (how's that for a mouthful?). I didn't have enough time to do a hands-on, but I did manage to test its processor speeds. The results were more than adequate.
A Nimble Quad-Core Processor
Huawei's quad-core chipset K3V2 keeps Android 4.0.4 on its tippie toes, and on the surface appears to be just as responsive and smooth as my Galaxy S3. Here are the AnTuTu benchmarks, and you can see that the D1 Quad XL performs quite well:
10,951 points is more than an eacceptable result. My Galaxy S3 scores 11,860 points, which is just a bit more. But here's the kicker: the quad-core processor I was holding had been reduced to 1.2 GHz during my testing, but Huawei plans on bringing the processor up to 1.4 GHz when it goes to market. Currently, the software is still needing to be optimized. So we can conclude that even with non-final firmware and a down-clocked processor, the model can still hold its own very well in benchmark results. The strategy of the Chinese manufacturer to develop their own high-performance processor, rather than buy one from Texas Instruments (TI) or Qualcomm therefore seems to be working.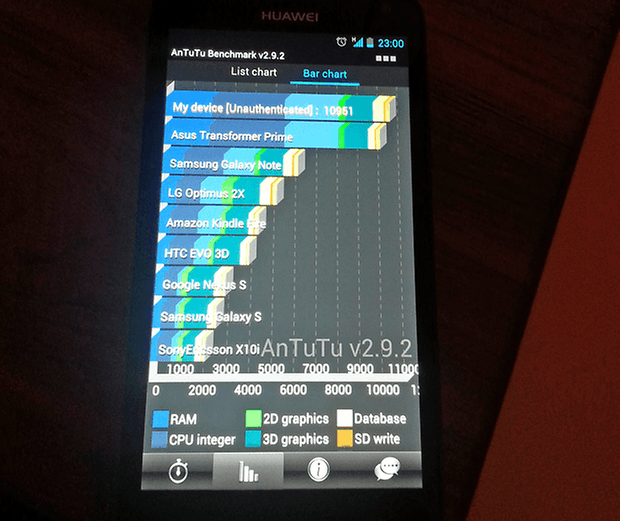 What I didn't like was the way the device felt in my hand and how much it weighed. The textured plastic looked a bit too cheap, and at 150 grams, it felt like a brick. In comparison, the Galaxy S weighs 133 grams and, those extra 20 grams made a huge difference. There are plenty of folks who like a heavier feeling phone, but this is just my two cents.
New Emotion UI Interface
I'm not fond of manufacturer's skins à la Sense or Touchwiz (on my phone is a sleek CM9 Nightly), so I wasn't excited by Huawei's announcement to launch a new UI. But now that I've tried it out on the Ascend P1, I must say I've been pleasantly surprised – not by the visual design (I prefer the stock Android look), but by the speed. I've used many devices and skins, but none have been as soft and fluid as what I saw yesterday.
The Emotion UI is available for download from Huawei's website, but it only appears to run on the Ascend P1 CL and Huawei Honor smartphones so far. The Ascend D1 Quad, for one, ships with bare naked Android. And, I suppose, that's still a good thing.