 Huawei Ascend D2 Announced At CES 2013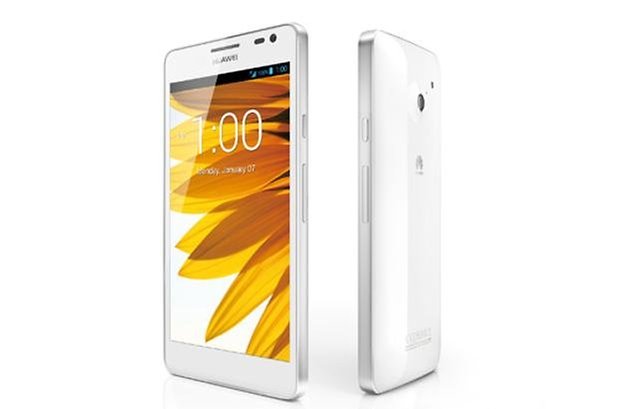 Huawei unveiled their new flagship smartphone, the Huawei Ascend D2 at their CES 2013 press conference, and you know that this is going to give other players in the same market range such as the HTC Droid DNA, HTC J Butterfly and Sony Yuga/Odin, but we do hope that Huawei would bring it to established markets first instead - something that we will touch on later.
First of all, to get the usual salutations and niggling questions out of the way, the Huawei Ascend D2 will run on Android 4.1 Jelly Bean as the operating system version of choice, carrying a highly impressive 5-inch Full HD IPS+ Super LCD display at a whopping 443 PPI pixel density (take that, iPhone 5!), accompanied by Huawei's very own quad-core K3V2 1.5GHz processor and a 13-megapixel BSI camera which supposedly offers great photo taking performance in low light conditions.
The 3,000mAh battery, when working alongside Huawei's proprietary Quick Power Control (QPC) and Automated Discontinuous Reception (ADRX) battery efficiency technology, is said to be able to offer the Huawei Ascend D2 a stand-by time of six days on WCDMA networks - although that remains to be seen in real world tests.

Huawei also claims that the Ascend D2 comes with proprietary fast battery charging technology, letting you juice it up to 30% in a faster time compared to other smartphones under similar electricity conditions, although there is still no way for us to verify such claims.
One more thing about the high resolution Full HD 5" display - it is protected by the anti-scratch Corning Gorilla glass, and not only that, the press conference saw some water being poured all over the Ascend D2, which certainly drew applause from the audience as it sports dust- and water-resistance according to the IPX 5/4 standard, making it more than ideal to withstand everyday use and more.
Other hardware specifications of the Huawei Ascend D2 include Wi-Fi connectivity, Dolby surround sound and stereo recording capability, crammed into an aluminum body and metal frame which tips the scales at a mere 170 grams while measuring 9.9mm. Coming in pure white and crystal blue shades, the Huawei Ascend D2 will roll out in a 4.7-inch screen version sometime down the road. Expect it to hit China first this month, with Japan down the road, with no mention of a North American or Western Europe release.