Hands on: Huawei P9 Plus review
2015 was a dizzying year for Huawei, launching its European store and rising among the top three smartphone manufacturers. The Huawei P9 Plus is tasked with maintaining this prestige, following the fall of LG, Sony and HTC. It is a direct competitor to the Samsung Galaxy S7 Edge. Does Huawei have what it takes to dethrone Samsung? We spent some time with the P9 Plus after the launch event in London, and these are our first impressions.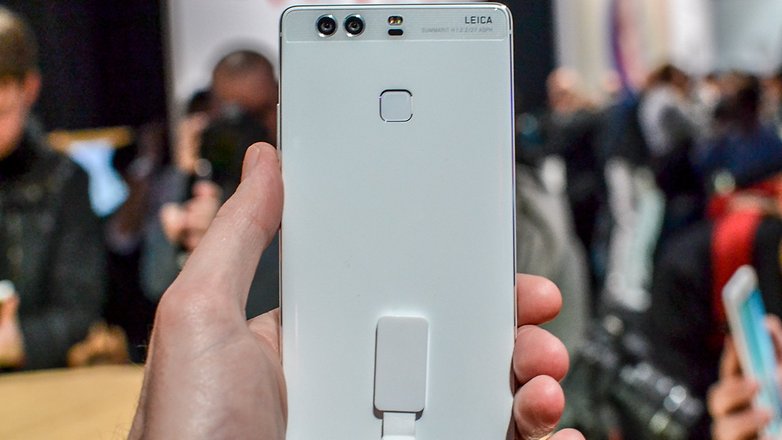 Have you ever heard of OSIRIS?
Choose "Yes, I have!" or "Never heard of it.".
Oops! Seems like something went wrong. Reloading might help.

Oops! Seems like something went wrong. Reloading might help.
Huawei P9 Plus release date and price
The Huawei P9 Plus is the premium version of the Huawei P9, with a few very interesting extras (5.5-inch screen with Touch Press, larger battery, stereo speakers). There will only be one model, with 64 GB of internal memory and expandable up to 1TB via microSD. It comes in pink, white ceramic, gray and gold. It will cost 749 EUR and will be available sometime in May. There is no news regarding a release in North America.
Huawei P9 Plus design and build quality
The Huawei P9 Plus has a metal, unibody design reminiscent of the Huawei P8 and Nexus 6P. The P8 stood out among its Chinese rivals for bringing a previously unseen level of design quality. The P9 Plus, along with the standard P9, confirms that Huawei has perfected the premium finishing touches.
The P9 has more rounded corners than its predecessor, improving the grip. It is 0.7-mm thinner than the S7 Edge, but this thinness, coupled with a 5.5-inch display, does not make it particularly comfortable to hold.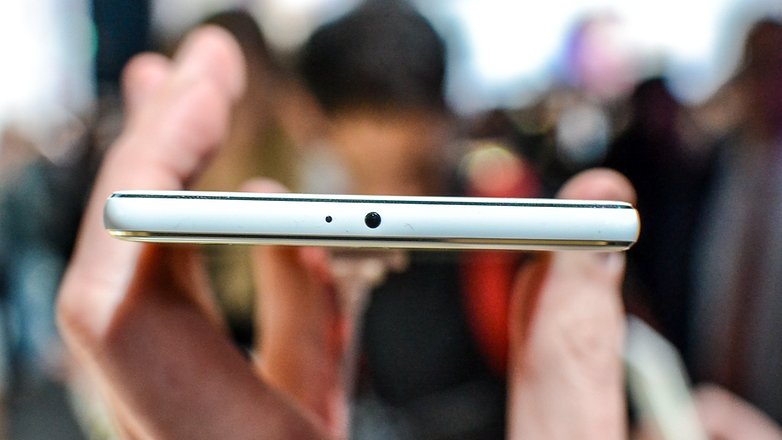 On the front are two stereo speakers, the front-facing camera and motion sensor. Again we find the edge set with 2.5D glass, like on the Huawei Mate S. However, although Huawei made this comparison in its presentation, the effect is more discreet and in the end results in a less impressive finish.
The largest design change in this generation is found on the back of the device. Here we find a similar setup to the Nexus 6P, with a dual camera, dual LED flash and autofocus laser. On the rear also we find the fingerprint scanner and Huawei logo.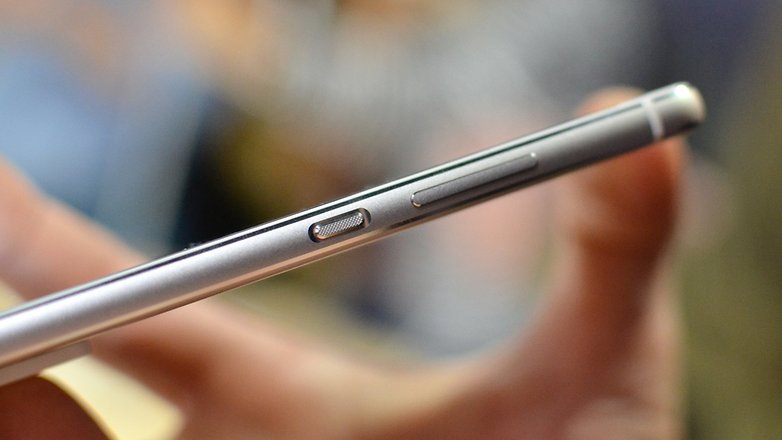 As for the physical keys, on the right side of the frame there's the volume rocker followed by the power button, with a texture that makes it easily identifiable to the touch. On the left side, there's the SIM and microSD slot, which can hold either two nanoSIMs or one nanoSIM and a microSD card. And on top of the device, the P9 retains the infrared port for use as a remote control.
At the bottom we find the USB Type-C port and mini headphone jack.
The 5.5-inch P9 Plus is a simple and elegant handset, but, for me, it does not come close to the elegance of the Mate S. There is something in it which conveys a cheapness and reminds me of the Huawei P8 Lite and P7.
Huawei P9 Plus display
The P9 Plus brings a Super AMOLED 5.5-inch screen with a Full HD resolution of 1,920 x 1,080 pixels. This yields a pixel density of 401 ppi. As on the P8, this is a spectacular, bright display, with vivid colors. The brightness, viewing angles, and color representation all seem fantastic on first impression.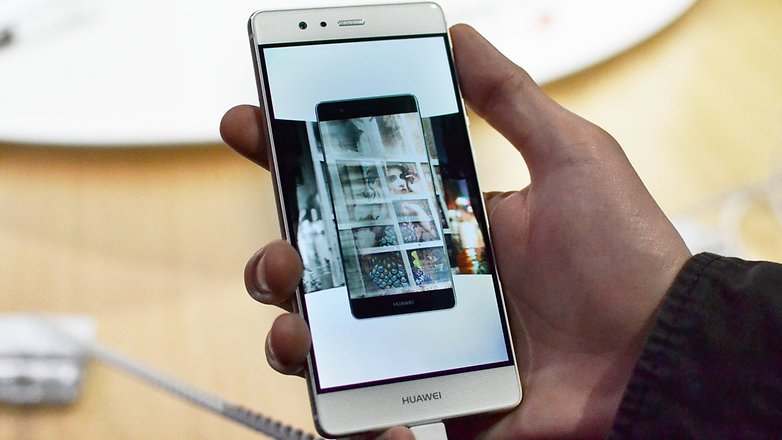 Huawei P9 Plus special features
Fingerprint scanner
With the P9, we have the first fingerprint scanner with four levels of security. So far, we have only seen scanners go up to three. This means it includes four different variables when taking an impression of a print, with the newest level being 3D ridge depth perception. The sensor can unlock the device, answer calls, take pictures or videos, stop the alarm or access the notification panel. This is a functional button and not much more.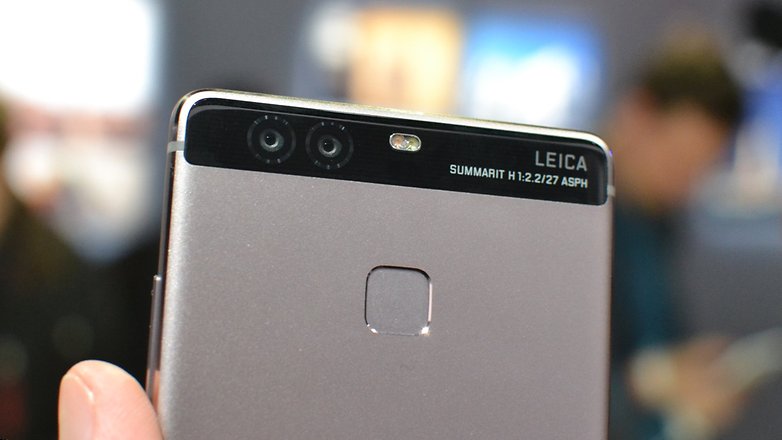 Touch Press
Huawei has included 3D or Force Touch technology, rebranded here as Touch Press. In this case there are two types of sensitivity to touch, and 18 native applications with shortcuts utilizing this new capability.
Huawei P9 Plus software
The Huawei P9 Plus comes with Android 6.0 Marshmallow overlaid with the EMUI interface. Changes made to the interface are minimal compared to what we have seen before and simply incorporate Marshmallow software features. There have also been some changes related to Press Touch: 18 native applications have shortcuts that work based on how firmly you're pressing the screen.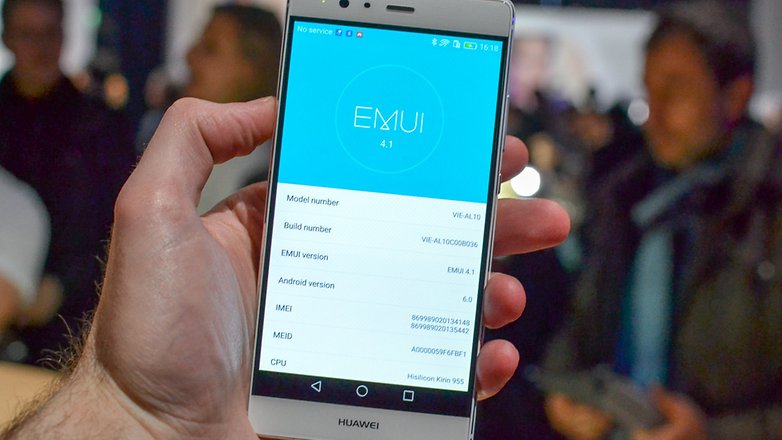 As for Google Play, there are preinstalled applications and other Google services. We also find typical apps by Huawei, such as FM Radio. In total, there are 18 apps.
Huawei P9 Plus performance
The Huawei P9 Plus comes with 4GB of RAM and 64 GB of internal memory. The power is provided by the Kirin 955 processor, which is a 4-core, 1.8 GHz chip backed by the Mali-T880 GPU. In addition, the P9 Plus has a co-processor, the i5, that helps improve the performance of the first. But how and to what extent this works will require a more thorough test.
We were not able to test the performance during the short time we spent with the P9, but it is clear that it come close to the levels of its cousin, the Mate 8. We'll tell you exactly how well it performs come our full review.
Huawei P9 Plus audio
The Huawei P9 Plus comes with two speakers. The speaker at the top of the device serves both to make calls and to play sound, in what they called during the presentation "surround sound". The speaker at the bottom produces lower frequencies, accentuating the bass. During our brief hands-on, we could not test the sound, especially amidst the fuss in the press room. Once we have the P9 Plus in office I will tell you if these stereo speakers meet our expectations.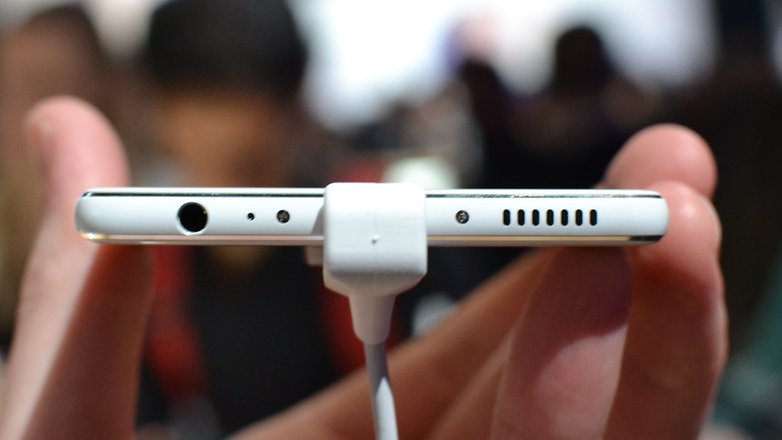 Huawei P9 Plus camera
The camera is certainly where the P9 provides the surprises. It brings two 12 MP sensors manufactured in collaboration with Leica. Both with f / 2.2 apertures. One of the sensors takes pictures in black and white, and the other in RPG. Both work together to create the final image. To this end, Huawei has also added a new image processor, and an accelerator of the process within the CPU.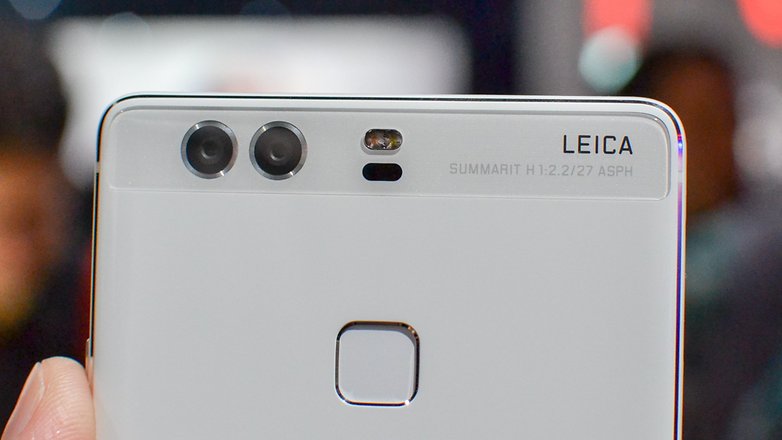 With the two sensors, the P9 Plus camera promises to provide impressive results, with great depth. In fact, it will allow selective focus. It also offers a professional way to blur certain parts of the image, and this is visible in real time. The black-and-white sensor also provides very crisp monotone images, with high contrast ratios.
But if there is something we like above all, it is that Huawei brings a full manual control mode, using a Leica interface, providing ample possibilities and a professional interface.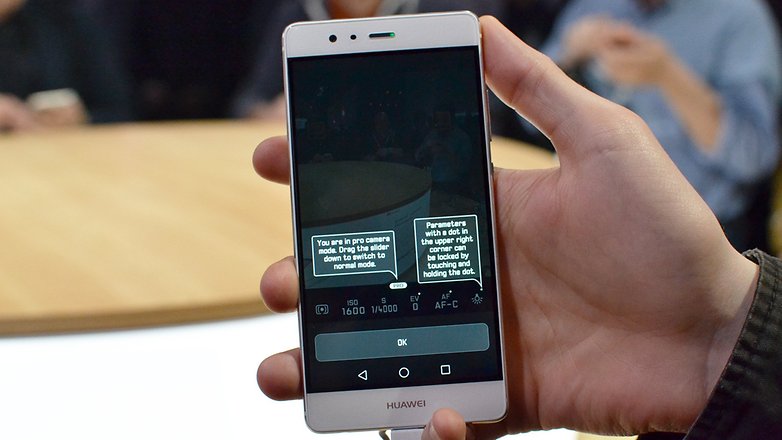 Its front-facing camera is 8 MP and new modes brings scores of flattering selfie options, too many in my opinion, but this is a common addition to Chinese smartphones.
Ultimately, the P9's camera could find itself ranked among the best smartphone cameras, but we need to carry out more extensive tests to state this with certainty.
Huawei P9 Plus battery
The Huawei P9 Plus comes with a 3,400-mAh battery, which together with Android Marshmallow and a Super AMOLED, Full HD screen could yield good, long-life results. The presentation Huawei made promised two days of normal use off one charge and 1.5 days of intensive use. We'll see how realistic these claims are come our final review.
In terms of charging times, the P9 Plus gets to 70% in 60 minutes, and 100% in 110 minutes.
Huawei P9 Plus technical specifications
| | |
| --- | --- |
| Dimensions: | 152.3 x 75.3 x 6.98 mm |
| Weight: | 162 g |
| Battery size: | 3400 mAh |
| Screen size: | 5.5 in |
| Screen: | 1920 x 1080 pixels (401 ppi) |
| Front camera: | 8 megapixels |
| Rear camera: | 12 megapixels |
| Flashlight: | LED |
| Android version: | 6.0 - Marshmallow |
| User interface: | Huawei EMUI |
| RAM: | 4 GB |
| Internal storage: | 64 GB |
| Removable storage: | microSD |
| Chipset: | HiSilicon Kirin 955 |
| Number of cores: | 8 |
| Max. clock speed: | 2.5 GHz |
| Connectivity: | HSPA, LTE, Bluetooth 4.2 |
Early Verdict
The P9 Plus is a stylish smartphone that could, together with the standard P9, provide the best camera on the market. It's clear what Huawei needs to do make a truly excellent device. Unfortunately, the P9 falls short for me. The white ceramic produces a certain plasticy impression. And something I miss is a change in the interface. There's not much you can customize, and it is still pretty ugly by default, which detracts from the charm of an otherwise great piece of hardware.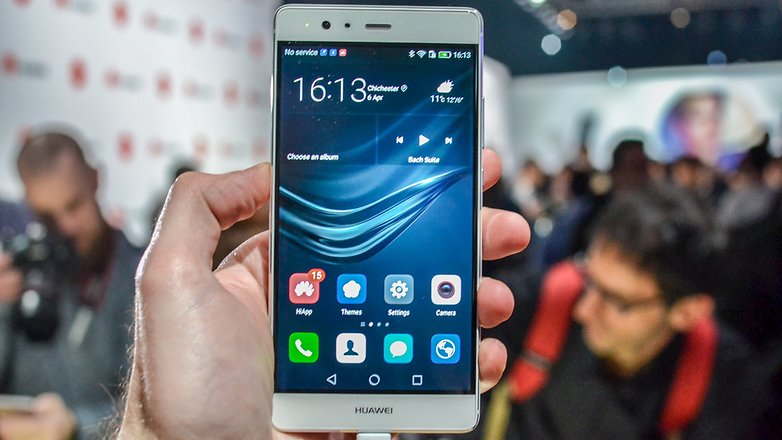 Even with buts, we find proof here that Huawei is already living among the greats. Sony, LG and HTC must react quickly to the step Huawei has taken with the P9 or settle for a spectator spot in a face-off between Samsung and Huawei in the coming years.
The Huawei P9 Plus is a barnstormer, showing that Huawei can bring the best cameras, screens and design to market. But amid much outward fanfare, it remains true that Huawei also needs a true renewal from within.