Huawei Presents Its New High-End Phone: The Ascend P1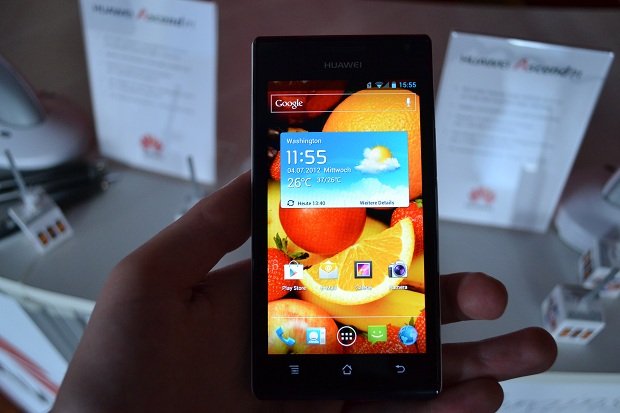 We're here in Munich where Huawei has just officially launched its high-end Android smartphone: the Ascend P1. Having already seen it at CES, the phone will now be hitting consumers starting next week. With a sleek and stylish design, the Ascend P1 is the first of the new high-end Ascend family. In an attempt to break away from its reputation for producing affordable low-end phones, Huawei is aiming to join the Top 3 of smartphone manufacturers.
With the Ascend P1 Huawei is really trying its best to break away from its reputation of bringing "cheapo" phones to the market. During the press conference, Huawei representatives made a point of saying the same thing over and over again: design is the key to everything. But will consumers flock to Huawei's new ultra-thin flagship?
Here are the specs:
1.5 Ghz Dual-Core Processor from Texas Instruments
4.3 inch Super AMOLED Display
1800 mAh battery with Huawei's custom battery-saving technology (1.5 days for heavy users)
110 grams
7.69 mm thick
Corning Gorilla Glass
1GB RAM, 4G ROM
micro SD
8 MP BSI camera with full HD
1.3 MP front camera
As the head of Huawei Design explained, the Huawei Ascend P1 design was inspired by water pool. Sound fancy? Well, it is. The edges of the device flow gently over into the back cover on both ends of the phone. The display is surrounded by a minimalistic "vanishing frame" with smooth edges. Like the One S, the Ascend P1 does not come with a removable back cover. It seems as if built-in batteries are the way to go for Android devices nowadays.
The phone's plastic back cover is reminiscent of the white S3 model in both look and feel. It is a bit slippery, but appears fairly scratch-resistant.
From start to finish, the Ascend P1 was an international effort with components, engineering and the design coming from Europe, US and China. Looks like Huawei is trying to promote itself as a major international player rather than a Chinese manufacturer with a very foreign-sounding name. On paper, the Ascend P1 has the potential to be a competitive dual-core phone with fairly good battery life and a pleasant design.
The Huawei is available in 3 colors: black, white and red. At the moment the recommended retail price is 449 Euros - by far the priciest phone ever made by Huawei.