Huawei's air gestures could be the revolution smartwatches need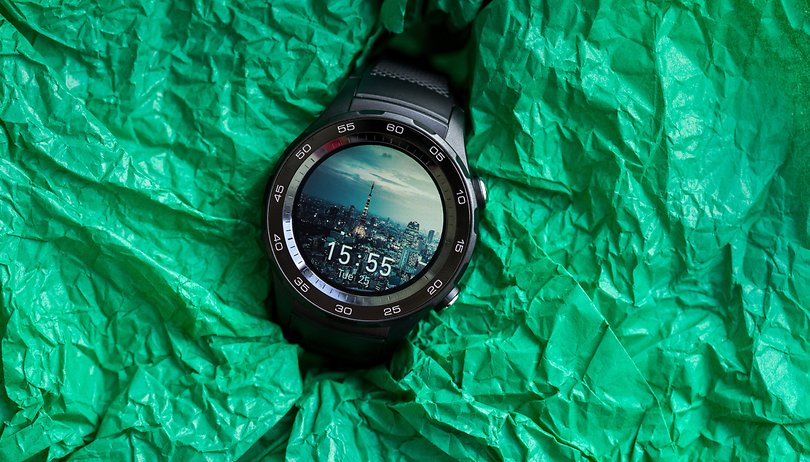 Huawei seems to be well on its way to solving the biggest issue with smartwatches: their difficult to interact with displays. A patent filed by the company reveals a new way of interacting with smartwatches that isn't constrained by small display size. These air gestures could be the revolution that smartwatches desperately need.
As pictured in the patent filed with the World Intellectual Property Organization, and spotted by LetsGoDigital, the new gesture input system would have sensors that can scan and recognize gestures on the back of the hand and around or above the display. There are several different ways this could manifest itself, and in terms of ease of interaction, they all sound better than attempting to tap absurdly tiny buttons on the face of a smartwatch display. This could be what the exactly smartwatch market has been waiting for.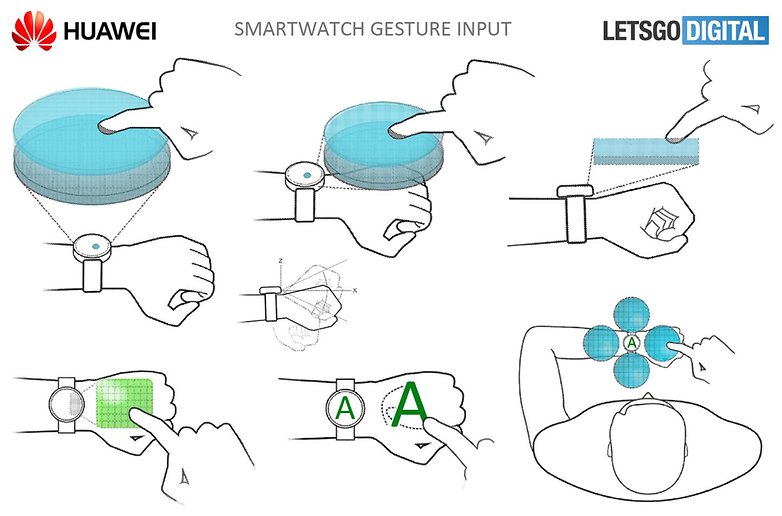 These new input methods include tapping a much wider surface above the display or hand, swiping above the hand, drawing shapes or letters on the back of the hand, or tapping around the sides of the watch in one of four directions to make a selection. And those are just what was explicitly pictured in the patent. Potentially, other gestures like double taps, long presses or multiple fingers at once could be recognized. Pair this with another innovative design concept like touch sensitive bezels, as found by LetsGoDigital in another recent Huawei patent, and you might just have a smartwatch that's not impossibly frustrating to interact with.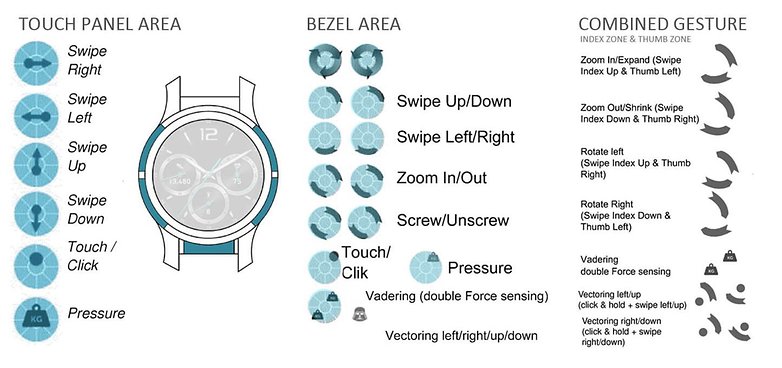 As is often the case with truly innovative mobile tech patents, it may never see the light of day. But, if we're lucky, air gestures could appear in the next Huawei smartwatch. Huawei isn't alone in this sort of endeavor, though. Even Apple is working on similar new input methods for its devices. TechTastic spotted a patent for what might be a future Apple Pencil that can draw on any surface, including the air, by using some kind of camera or sensor to track its movements.
What new features would you like to see in the Huawei Watch 3, or other upcoming smartwatches? Would air gestures make buying a smartwatch worth it for you?