Huawei unveils 4.5'' Ascend G6, 8'' MediaPad M1 and 7'' MediaPad X1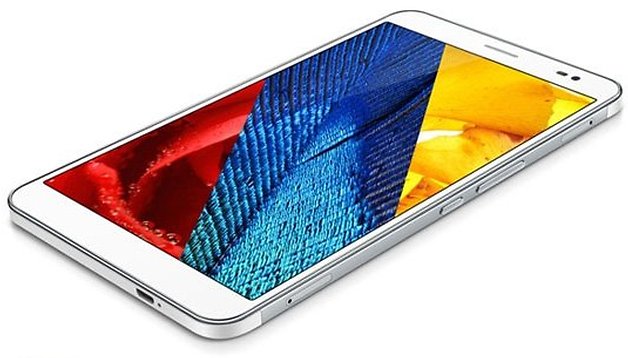 After poking fun at Apple and Samsung pre-conference, Huawei got things started early, one day before the official MWC debut and didn't disappoint with an array of new devices: a new smartphone, the Huawei Ascend G6 and two tablets, the Huawei Media X1 and the MediaPad M1. The Chinese manufacturer's new devices will be released onto the market as of April and prices have already been shared.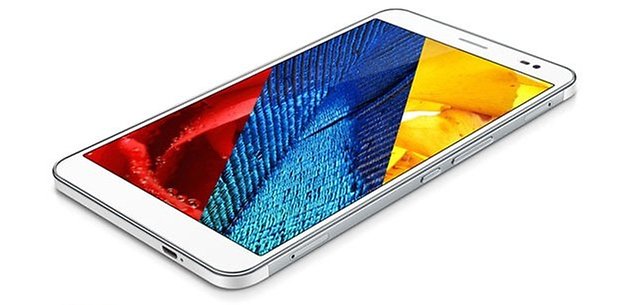 In following Huawei's goal of ceasing to make other OEM's smartphones but their very own, I'd say that the company is on the right track,. The evolution of the Ascend was first launched in 0143 with the Ascend D2 up to the P6 from last year. Now the Ascend Mate 2 is starting off with a bang in China. In their hopes of growing in the USA, where just 22% of their overall products are being sold, they want to further build their brand on American soil. As for Europe, they are trying to infiltrate the market with football, amoung other things.
Huawei Ascend G6
The Huawei Ascend G6 has a metal body which is slightly rounded at the bottom and looks quite a bit like the Ascend P6, all while being quite smaller than the latter at just 6.18mm thin. The design is a bit downgraded compared to the elegant P6, so this should be reflected in the price. The display isn't Full HD, but most likely won't bother the average users. It's cool that it has LTE for super fast download speeds and with the Huawei Emotion UI with all its themes and stickers galore, there's a lot to offer there, though no huge changes since the previous devices. The device comes with Android 4.3, so no KitKat, the latest Android version 4.4, but it could get an upgrade soon after. This chunkier, smaller version of the Ascend P6 has another highlight: the front-facing 5MP camera. The Huawei Ascend G6 comes in five colors, black, gold, blue, pink and white. It will be sold for 249 EUR.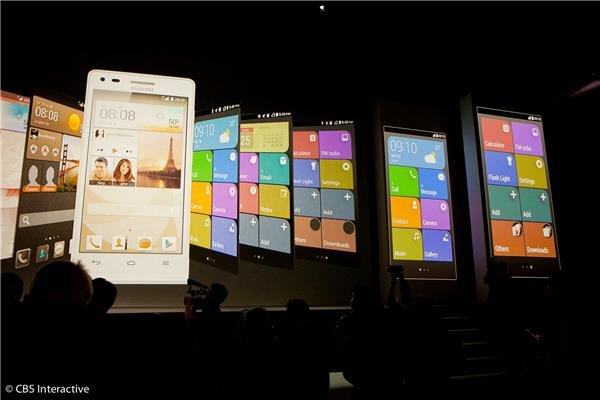 | | |
| --- | --- |
| OS | Android 4.3 Jelly Bean |
| Display | 4.5-inch, 960 x 540 |
| Processor | quad-core, 1.2 GHz |
| RAM | - |
| Internal Memory | 8 GB + microSD card |
| Battery | 2000 mAh |
| Camera | 8 MP (back), 5 MP (front) |
| UI | Émotion |
| Connectivity | LTE |
| Price | 249 EUR |
Huawei MediaPad M1
Then the Huawei MediaPad M1 was presented, a tablet that comes with a SIM card slot for 4G/LTE networks, which is pretty cool, for some super fast download speeds again but also the possibility to make calls and send text messages like a smartphone. The device is quite square-shaped, instead of a heavily rectangular form that we've seen a lot by other manufacturers. The display has a resolution of 1,280x920 pixels, so not Full HD. This places it in the mid-range tablet category, so the price should reflect this. The tablet has a nice white strip on both the top and bottom but is otherwise quite plain looking. It does come with front-facing speakers for some great sound action. The MediaPack M1 comes with Android 4.2.2 and the Emotion UI, with numerous homescreens that you can customize down to the last icon. The price on the M1 is 299 EUR.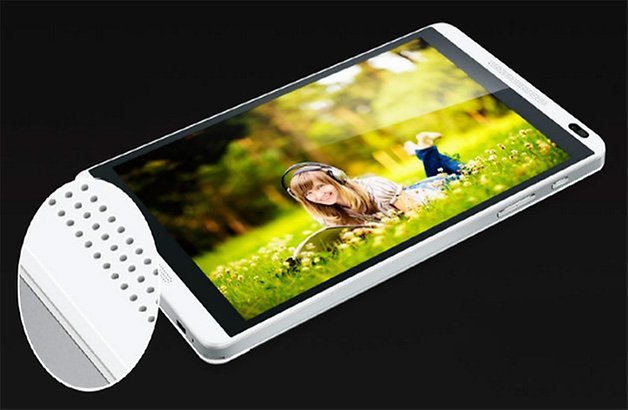 | | |
| --- | --- |
| OS | Android 4.2.2 Jelly Bean |
| Display | 8-inch 1,280 x 920 pixeles |
| Proecessor | qud-core 1.6 GHz |
| RAM | 1 GB |
| Internal storage | 8 GB + microSD |
| Battery | 4.800 mAh |
| Camera | 5 MP (back), 1 MP (front) |
| Connectivity | LTE |
| Dimensions | 7,9 mm thick, 329g |
| Price | 299 EURO |
Huawei MediaPad X1
Finally, they presented the Huawei MediaPad X1, a smaller tablet that could almost pass as a smartphone, with only 7-inches. It too has 4G/LTE support thanks to the SIM card slot. This phablet comes with a Full HD display placing it more in the high-end side of the spectrum, making it also a competitor to the Nexus 7. It packs a 13 MP camera on the back, 5MP in the front for some good-looking selfies, and looks quite sleek in its metallic chassis and no physical buttons on the front but around on the side. With 16GB of internal storage, you also get the option of inserting an SD card for some extra storage. Again, the phablet has the Emotion UI. What this device really gets props for is the huge battery and I mean huge. With 5,000mAh, this is bound to keep you going for a long time. And that amount of juice in a small, thin and elegant frame is quite impressive. The price for the X1 is 399 EUR, so about 550 USD, US price yet to be confirmed.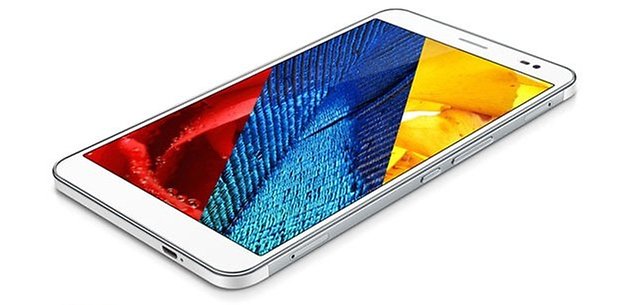 | | |
| --- | --- |
| OS | Android 4.3 Jelly Bean |
| Display | 7-inch, 1920 x 1200 |
| Proecssor | Quad-Core 1,6/1,8 GHz (HiSilicon Kirin 910) |
| RAM | 2 GB |
| Internal storage | 16 GB |
| Battery | 5000 mAh |
| Camera | 8 MP (back), 5 MP (front) |
| Conectividad | LTE, FDD-LTe, TD-LTE, WCDMA, TD-SCDMA, GSM |
| Dimensions | 7.18 mm thick, 239 grams |
| Price | 399 EURO |
What do you think of Huawei's new devices?