Huawei Watch GT hands-on: two brains and battery for a month
Smartwatches and fitness trackers are hot right now, but many don't have enough battery life. Enter, the Huawei Watch GT. The device lasts longer than almost all other smartwatches on the market - and can do even more in that time.
Have you ever heard of OSIRIS?
Choose "Yes, I have!" or "Never heard of it.".
Oops! Seems like something went wrong. Reloading might help.

Oops! Seems like something went wrong. Reloading might help.
Cheaper than many Smartwatches
The Huawei Watch GT costs either €199 ($230) or €229 ($260) in Europe, depending on which version you choose. The black version with a silicone strap is 30 euros cheaper than the silver watch with a leather strap.
A real watch with a metal housing
First of all: The Huawei Watch GT is not a "real" smartwatch, but rather a fitness tracker. With Lite OS, Huawei uses a self-developed operating system that is optimized for sports functions. Wear OS from Google was not an option, among other things, because of the hardware and the desired battery life.
First to the design. The Huawei Watch GT looks like a classic watch and has a round stainless steel case. Two buttons are on hand for operation. Huawei opted for an OLED panel for the display, which is a good idea in view of the contrasts and the always-on display.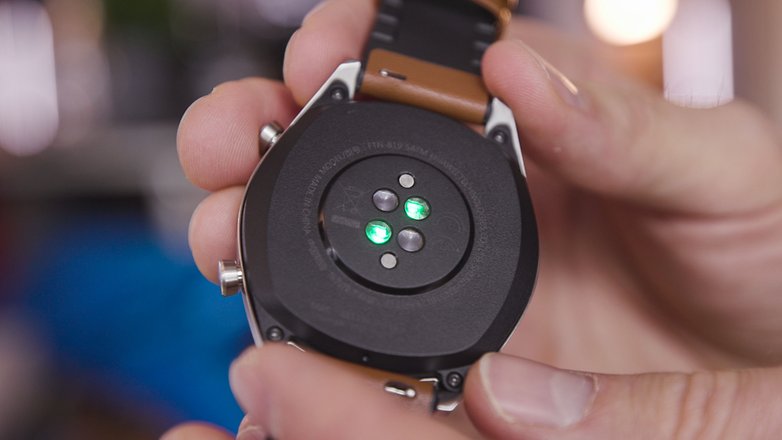 The watch straps of the Watch GT are made of silicone or leather. The Huawei watch is waterproof and can also be used for swimming. The Watch GT also recognizes walking, running, cycling and climbing activities. Sleep analysis and health functions are also available. The workmanship has been successful here, and the watch is very light. This is good for comfort and the Watch GT is very pleasant on the wrist.
For the sporty, a Huawei TruSee 3.0 heart rate monitor measures your heart rate and, thanks to Machine Learning, the measurement should be very accurate. GPS, Glonass and Galileo/Beidou are not only all supported, they also work simultaneously to improve the accuracy of the positioning..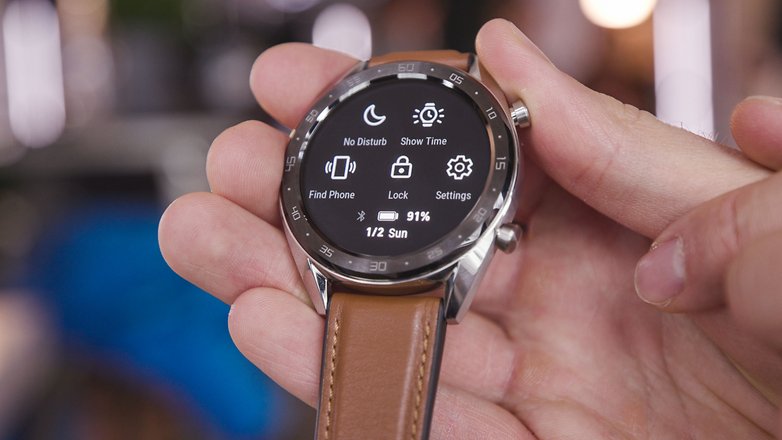 Two heads are better than one
What sets the Huawei Watch GT apart from most other Smartwatches is the battery life. The watch can last up to a whole month without recharging - at least if it is only used for the time and without a paired smartphone. Anyone who has activated notifications, regular heart rate monitoring and other things and has not completed more than 90 minutes of tracking per week still manages a proud two weeks - an extremely good value when compared to the running time of most Android Wear watches, which have to be plugged in every evening. If you have all of your sensors, including GPS and the heart rate monitor, you can still last 22 hours - that's excellent!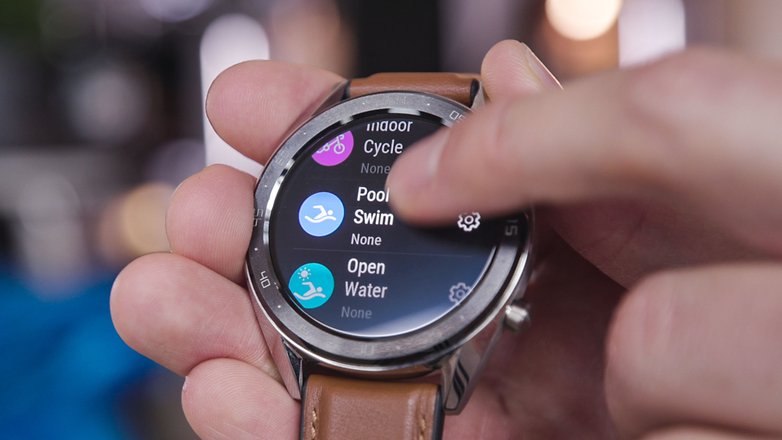 Huawei achieves this mega endurance by having not one but two MPUs on the SoC in the Watch GT. One is responsible for the basic functions and is extremely economical, the other does everything else. The chipset does not come from Hisilicon, but is an ARM Cortex M4. The battery in the Huawei Watch GT has a capacity of 420 mAh and is powered with the included charging cable via USB.
Plenty of endurance for athletes
The extremely long battery life of the Watch GT should make the Huawei watch interesting for athletes who don't want to recharge their smartwatch every day. There is no full functionality of a smartwatch in the most optimized battery saving setting, but the most important everyday things should not be a problem. We are curious to see what impression the Huawei Watch GT will leave on us at the end of our review process.