Humble Bundle 6, now with more Android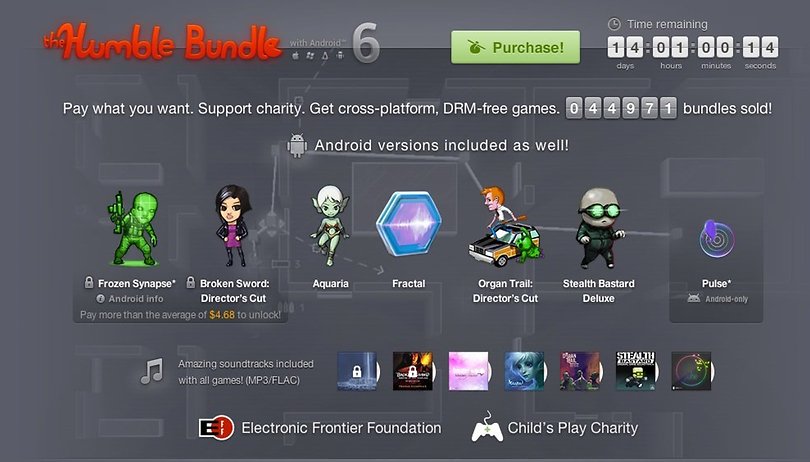 Another sweet deal has dropped from the Humble Bundle guys. This sixth and latest iteration in the "pay what you want" bundle includes 7 games, all of which are compatible with Android. Your donation, whatever you should choose it to be, goes towards either the Child's Play Charity, the Electronic Frontier Foundation, and the developers of the games themselves. Best of all? You choose the amount each one gets as well as dictate your own price.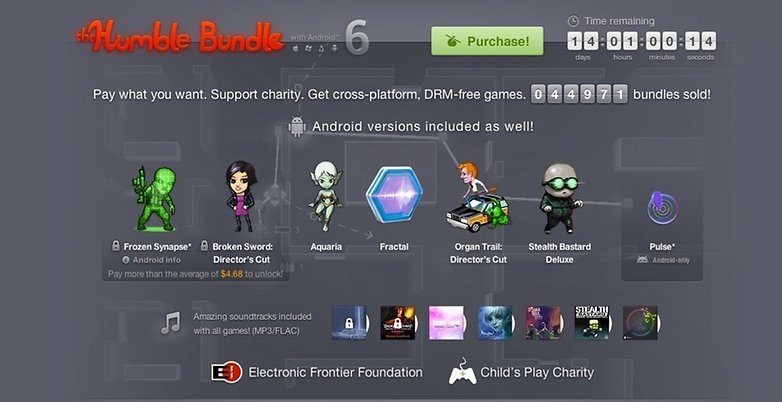 For any amount donated, you get Aquaria, Fractal, Organ Trail (not a typo!) Director's Cut, Stealth Bastard Deluxe and Pulse (Android only!). If you pay more than the average amount donated you unlock two extra games: Frozen Synapse and Broken Sword: Director's Cut. At the time of writing this article, the average price was $4.68 (in US dollars), so still a ridiculously low price for all the content that you get for it!
As an added bonus, all of the soundtracks for the games are also provided in either MP3 or FLAC format. If you're feeling a little bit more generous, you can toss in an extra dollar and also get a Steam key in additional to DRM-Free direct downloads for all the titles.
Check out the trailer below for some more information on the Humble Bundles:
All of the games except for Pulse, which is Android only, are compatible with either Mac, PC, Linux, or Android. Get it now here before it's gone! Definitely for a great cause and at the price, you get some quality games and music.