''Pay what you want'' for 6 awesome games in Humble Mobile Bundle 4 Humble Bundle has just released Humble Mobile Bundle 4 with six great Android titles that you can pick up for a couple of bucks at the same time as supporting charity. You can pay what you like for the four basic titles, or pay anything above the average – which they let you know in advance – to pick up an additional two titles as well.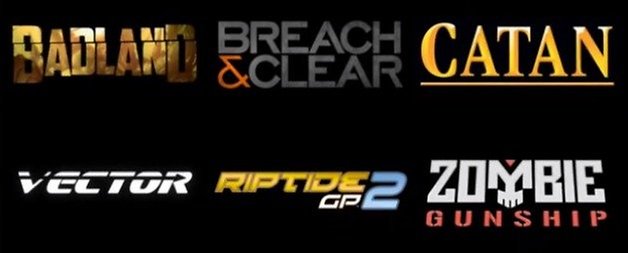 So what's in this bundle? First up there's the strategy game Catan, although you'll only get the base game with random map play, multiplayer and campaign mode are accessible via in-app purchase. Then, there's Vector, the parkour-inspired free-runner. Next up, get your pulse racing with the hydro jet racing game Riptide GP2 and then settle into some night-vision, aerial assault in Zombie Gunship. If you pay more than the average contribution, which at the moment is only 3.60 USD, you will also get the premium unlocked version of Badland, the atmospheric flappy sidecroller, and Breach and Clear, a Special Ops tactical strategy shooter, which will also have all in-app purchases unlocked.
Beyond just scoring six awesome titles for less than 10% of their cost if bought individually, you are also supporting the developers and two charities: the Electronic Frontier Foundation and Child's Play Charity. You can choose how your contribution is divided up between the dev teams and the charities and there's nothing stopping you from over-contributing for a good cause. You can pay with credit card, PayPal, Amazon Payments or Google Wallet via Humble Bundle's website and you can even purchase the app pack as a gift for someone.
Have you picked up a Humble Bundle before? Do you buy because it's a good cause or for one or more specific titles?