iBooks Author Represents Apple "At Its Worst"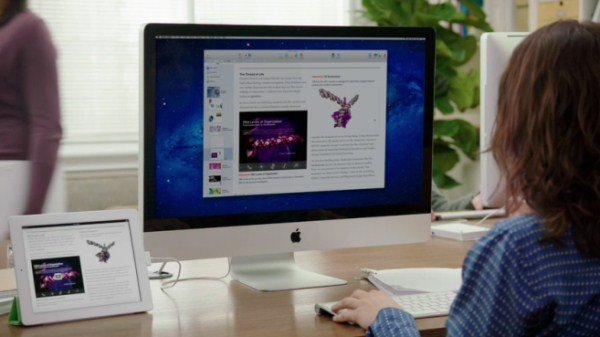 A few days ago, amid much fanfare, Apple introduced something called iBooks Author, which they hope will "re-invent the textbook industry." The program, which allows teachers to create innovative textbooks, initially looked great. They even unveiled an inspiring video with teachers telling the world how much iBooks had helped them in their classroom.
We were excited....and then we heard about the agreement Apple forces their users to sign. In it, Apple says that any book created in iBooks must be published on Apple's website, and nowhere else:
(i) if your Work is provided for free (at no charge), you may distribute the Work by any available means;
(ii) if your Work is provided for a fee (including as part of any subscription-based product or
service), you may only distribute the Work through Apple and such distribution is subject to the following limitations and conditions: (a) you will be required to enter into a separate written agreement with Apple (or an Apple affiliate or subsidiary) before any commercial distribution of your Work may take place; and (b) Apple may determine for any reason and in its sole discretion not to select your Work for distribution.
Apple is essentially forcing users to sign away all rights to the output they just created. It's like Microsoft saying you have to post every Word document to a Microsoft server or they'll sue, or Adobe declaring that when you edit a photo using Photoshop, you have to sell it through Adobe's shop.
Did you work for days and days on the perfect textbook? Oh well, too bad. Apple is not responsible for any loss if they decide your textbook isn't worthy of their iBooks shop. You can't sell it to anyone else. All you can do is download the text and start all over again.
Apple's iBooks is an incredibly closed and unfair system that benefits Apple and no one else. It's been called by Daring Fireball as "Apple At Its Worst. iBooks Author looks like a great program, and I'm sure it creates beautiful textbooks, but the fact that users can only publish iBooks in the iTunes severly limits its widespread adoption and restricts creative freedom.
It's a practice that is unprecedented in the history of the consumer software industry. Let's hope Android developers come up with an idea to topple iBooks.