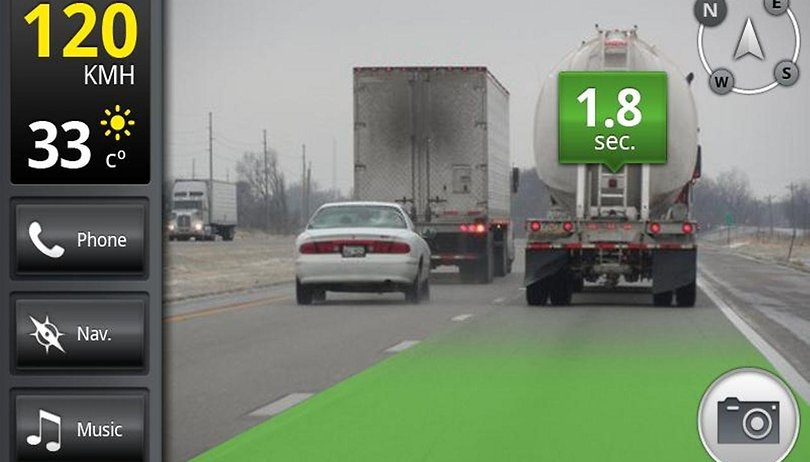 iOnRoad: New Android App Keeps You Safe While Driving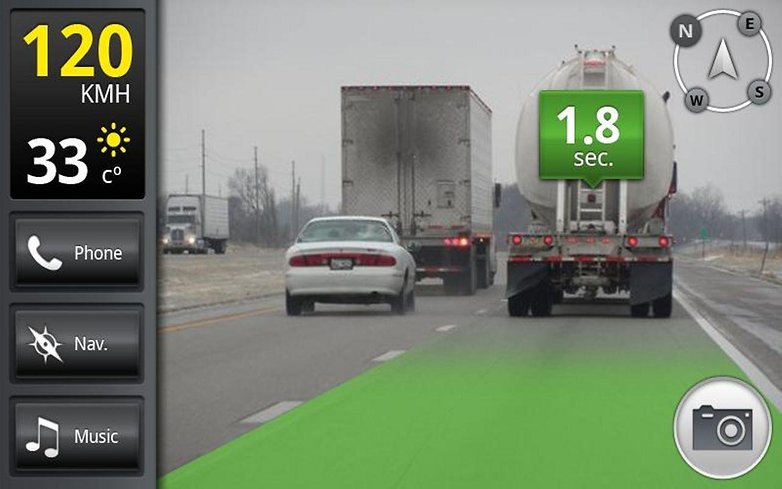 Finally, a reason to use your cell phone while driving. A new app from Picitup promises to turn your Android in to an augmented reality heads up display while you're driving, complete with speed gauge and crash detection. It's a simple idea and practical idea that may just help users stay safe on today's busy roads.
How it works:
The app uses a smartphone's built-in cameras and GPS sensors to detect a cars position and relation to cars around them and alert the driver to possible dangers. All information is displayed on screen in real time including distance to other cars and your needed reaction time if the car in front of you were to suddenly brake. Basically, is a boiled down version of all the defensive driving tips you learned way back in drivers ed. and it's automatic to boot.
What's more, the application takes advantage of Android's true multitasking to run in the background meaning you can use navigation programs like Locus Pro and iOnRoad at the same time. In my opinion it's a great use of today's smartphones' powerful hardware. Far too often cell phones are a source of distraction and danger on the world's highways. It's nice to see developers trying to work against the trend and improve safety for drivers everywhere.
If you're interested in picking up iOnRoad you can download it in the Android Market