The Rise of Ice Cream Sandwich – Now on Nearly 5% of Devices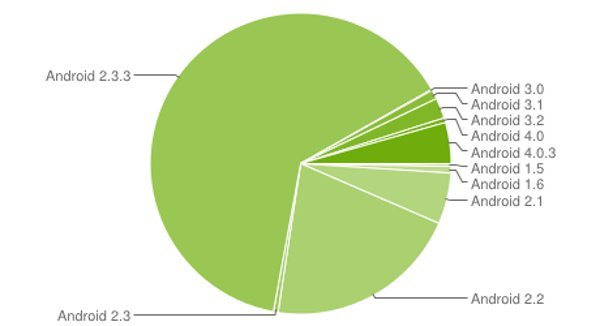 After a sluggish start, it looks like Android Ice Cream Sandwich is finally soaring, as its share of the mobile pie has drastically grown over the past month from around 3% to 5% – a 69% increase in one month.
We all know that these kinds of updates take forever to get off the ground. But once they do, numbers soar. Likely this increase in Android Ice Cream Sandwich is due to the fact that the operating OS is now availanble on the Droid RAZR, HTC's One series and more and more Galaxy S2s every day. Compared to March 1st – when ICS was on a puny 1% of all devices – 5% is a real achievement.
Certainly, carriers are to blame for most update hiccups. But I have hope now that Google is selling phones directly from the Play store. Could it be that we'll see the Galaxy S3 being sold directly by Google at some point? That would certainly speed along the update process...
(Picture credit: Google)