Improve Battery Life with CPU Sleeper by Eugene373 There is an endless supply of apps in the Google Play store that promise performance improvements and longer battery life. Just a quick search through Google Play will net you hundreds of task killer, and battery saver options. Despite the extensive list of options, it is genuinely hard to find a competent app, especially if you don't have a clue what you're looking for. Our more tech savvy readers will no doubt have a refined list of apps that help improve their mobile experience. If you're one such reader feel free to share your favorite app below, it may help others out.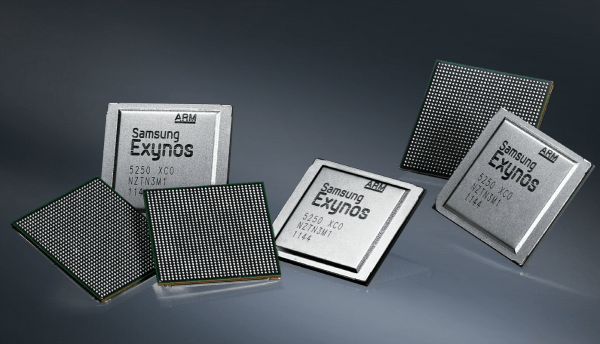 That being said, one of the biggest things killing any phone's battery is the constant use of internal hardware. Most phones include processors with more than one core. Hopefully by now, you are aware that multiple cores essentially equal multiple processors. Unfortunately, even when you turn the device off there are times where the phone continues to use all internal processors improperly. For example, there's unequivocally no need to make full use of all four cores, in a quad-core phone while it's sitting idly with the screen off. A single core is capable of handling all the phone's functions while it's in standby. In theory, there should be a setting to disable these alternate cores when they are not in use, but there's not. The Android platform actually does a fantastic job of managing the internal CPU, but as with any other software, it's not perfect.
XDA user Eugene373, has created an app (CPUSleep) that turns off all, but one, cores when the screen is off. His app is based solely on a script that he wrote some time ago. Luckily, now you don't have to bother with the script; instead you can just put the app on your device.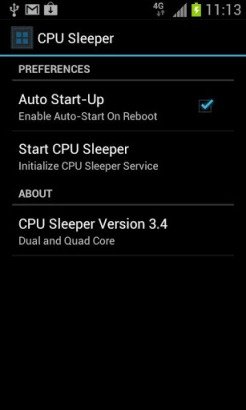 Keep in mind, this app does require root access to use. If your Android device is not rooted, then it will not function properly.
Eugene says that the app is compatible with any, and all, dual and quad core devices.
What this app will do is increase your overall battery life, but it's going to depend on usage and idle times of your specific device. If you tend to leave your device idle, or in standby more often, then you will certainly see an improvement.
Personally, I saw an massive improvement in battery life with my own Droid Bionic after using this app. Better yet, it caused no lag or performance issues when I turned the device on. One would expect there to be some problems, yet there are none, and this is certainly worth noting!
There are several different versions of the app, the most up to date version is v2.8 which can be found in the Play store. The app was split into two additional versions, one for dual core devices and the other for quad core devices. The updated version cost a little under $2, but I highly recommend the app for anyone experiencing poor battery life.
If you want to give the older version of the app a try for free (version 2.7), head on over to XDA Developers and Eugene's thread.
Again, please feel free to share any experiences you have with the app below, it will help others in the community gauge whether or not it will be useful to them.