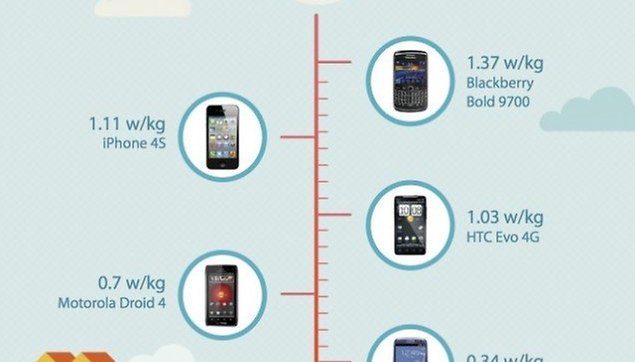 [Infographic] iPhone 4S Emits 3x More Radiation Than the Galaxy S3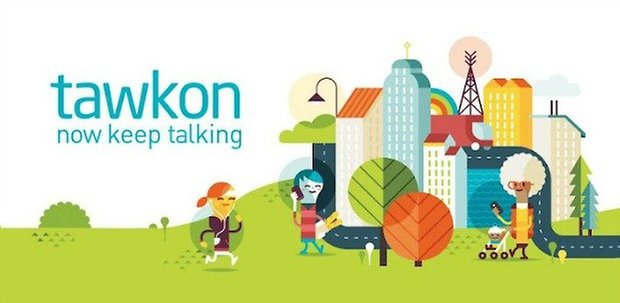 The app Tawkon, which monitors cell phone radiation, has created an infographic that suggests the iPhone 4S emits far more radiation than a number of Android phones. The graph, which is currently making the rounds on Android blogs, measures the specific absorption rate (or SAR) of phones, or how much radiation your body absorbs from the phone.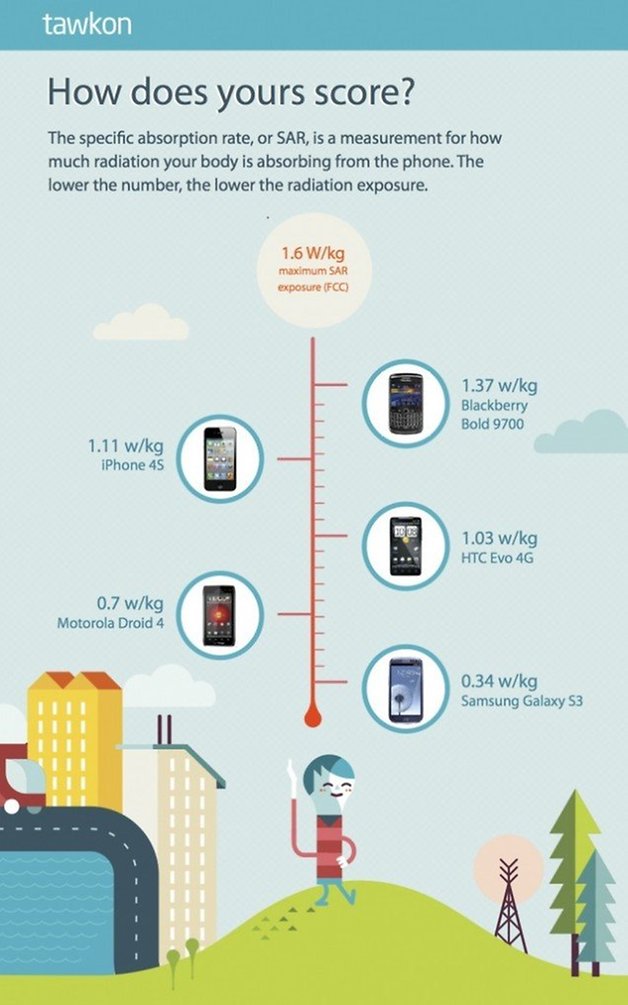 At the top of the graph, the Blackberry Bold 9700 emits the most radiation at 1.37 w/kg, followed by the iPhone 4S at 1.11 w/kg, the HTC Evo 4G at 1.03 w/ kg, the Motorola Droid at 0.7 w/kg and the Samsung Galaxy S3 at 0.34 w/kg. The maximum radiation that is recommended is 1.6 w/kg, according to the FCC.
While it's still debatable whether or not increased radiation can actually cause brain cancer, it is a bit worrisome when such a popular phone emits so much radiation. Tawkon also offers an app for monitoring your own cell phone's radiation, and it may be helpful if this is something you're concerned about. Basically, whenever your phone is far away from a cell phone tower and straining to find a signal, Tawkon will recommend you plug in an earpiece and talk from a distance. At the end of the month, the app tallies up how much time you've spent talking on the phone during times of high radiation.
For more about the debate surrounding cell phone radiation, click here.