Inside AndroidPIT: Sven Woltmann, Deus ex Machina
Authored by:
Nico Heister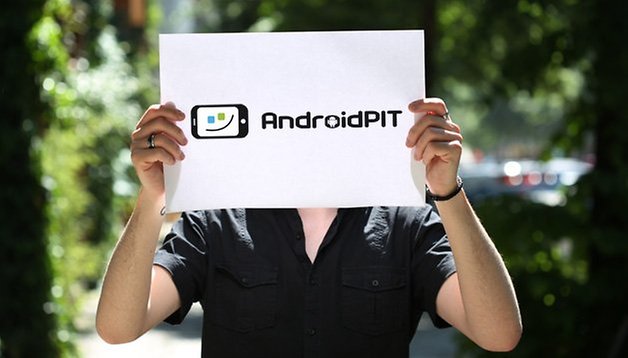 We are often asked who is behind AndroidPIT and what the many people who work with us do in their various departments. For this reason we have called the series "Inside AndroidPIT" to bring to life the inner workings of our great company. This time, we've interviewed Sven Woltmann, who sits on our Executive Board, and asked him a to answer a few questions on technology.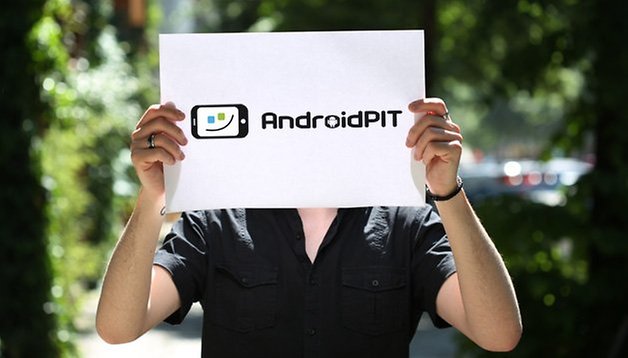 What do you do at AndroidPIT?
As Chief Technical Officer I am mainly responsible for software development (web, app, internal tools) as well as the smooth operation of our servers and other technology in our office. Since I can not do it all alone, I have an excellent team of programmers and sysadmins.
Before the development of a new project starts, I sit in on product meetings and express my opinion on the feasibility of the planned features and come to an agreement with the other board members and the product management on the priorities. After that I plan the rough software architecture together with the relevant programmers, and look again and again at our progress and then do a code review with the developer at the end. Finally we do a debriefing with the developers and product management team. Now and then I luckily still have time left over to implement new features and optimizations.
I am also responsible for our Admin's urgent technical problems.
How long have you been working here?
Since August 2009. At that time, our website looked like this: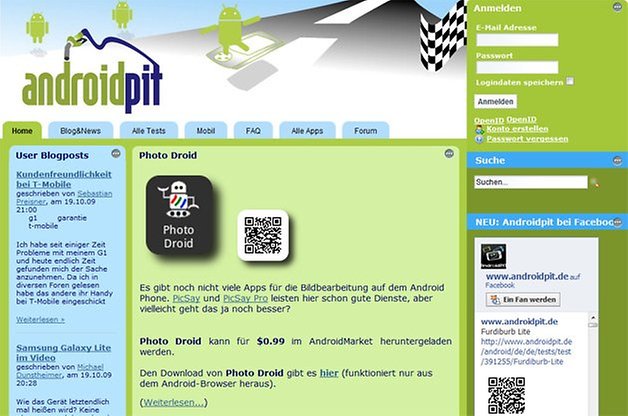 My first task was to change that. ;)
What did you do before AndroidPIT?
I was responsible for the technology in several startups in the U.S. and Germany. In between, I also gathered experience in a large company, I was responsible at 1&1 for Windows client development. Directly before AndroidPIT I was at BAILAMO, a 3D chat and flirt community.
What do you do in your spare time?
Spend time with my family and my friends. I also play sports to clear my head after long working days.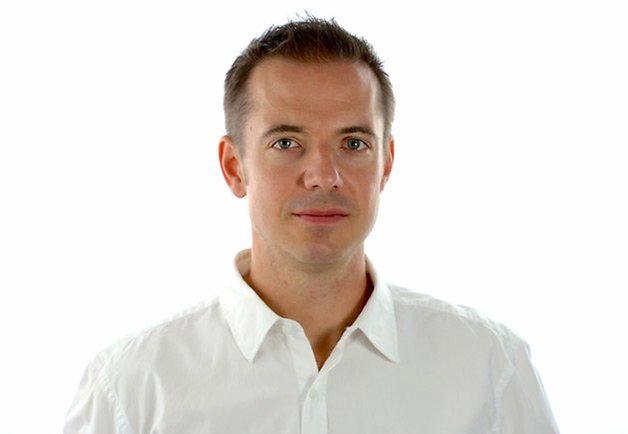 Which Android phone do you have?
I must confess that I am pretty clumsy with my smartphones and I've broken quite a few. This is also the case right now as a matter of fact, so unfortunately, the long list now includes my Galaxy Nexus. At the moment I'm waiting for the Nexus 5 and using a borrowed Sony Xperia T in the meantime.
Which Android app is indispensable for you?
Chrome, Gmail, AndroidPIT, DB Navigator, Öffi. While waiting for tram & train: Who Becomes Rich? Also: Google Maps, RunKeeper, Play Music, Gentle Alarm.
Otherwise, I love Angry Birds, but all of my scores are still on my Galaxy Nexus (see point 5) ... I hope that I can synchronize those with Google Play Game Services soon!
What gadgets do you use currently?
Does a smart TV count? Otherwise, I can only think of my heart rate monitor and my bike speedometer. I have neither a tablet nor a gaming console.
What do you like about Android in general and AndroidPIT in particular?
On Android, the openness that has allowed us to bring our App Center to devices that did not have the Play Store (or at the time: the Android Market) installed. The huge range of hardware. The fact that the operating system is evolving rapidly, and that it had a complete multitasking aspect from the beginning. I also like the ability to configure my homescreen exactly as I want it.
At AndroidPIT: the international team of ambitious and motivated people. Colleagues with whom you can have fun outside of the job. Our start-up atmosphere that remains despite our age and our rapidly increasing size.
Here you can read Sven's Java developer blog "HappyCoders.eu".