 LOL! So That's What Instagram Did With A Billion Dollars (Video)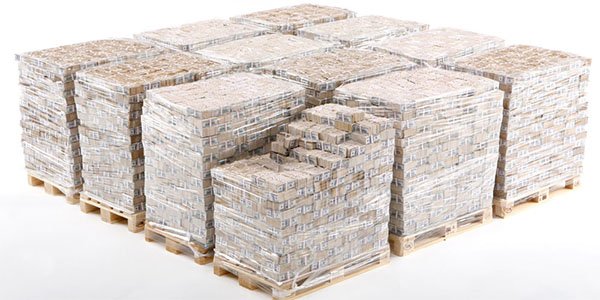 While it wasn't so much of a shock that Facebook decided to purchase Instagram, the fact they gave them a BILLION DOLLARS plus Facebook shares was a bit jaw dropping to say that least. In case you haven't looked at that number in a while, a billion dollars = 1,000,000,000. That's an awful lot of zeros. But take a look at the picture above. That's a photo of what 1 billion dollars looks like (Bill Gates has like 50 of those? **falls over**). Simply ridiculous how much money that actually is. So the big question is, what the hell did Instagram do with a billion bucks? I had often wondered about that, but now thanks to a leaked video (48 seconds long) courtesy of The Verge, I finally understand what Instagram did with the money.
I think the technology in this video that Instagram has invested in could actually work. Although I don't use the app myself, the concept of what they have demonstrated in the vid is actually brilliant. Because of its sheer genius, I might even be able to forget about the snobby reactions of iPhone users following the release of Instagram for Android (I find the poetry it inspired quite lovely) along with the shady remarks of their upper management. But one thing is certain...this technology exists, and it could actually change everything.
Below you'll find a video of exactly what I'm talking about:
What do you guys think? Good investment?
Picture credits: infosthetics.com