Instagram is just the latest app to ditch the Apple Watch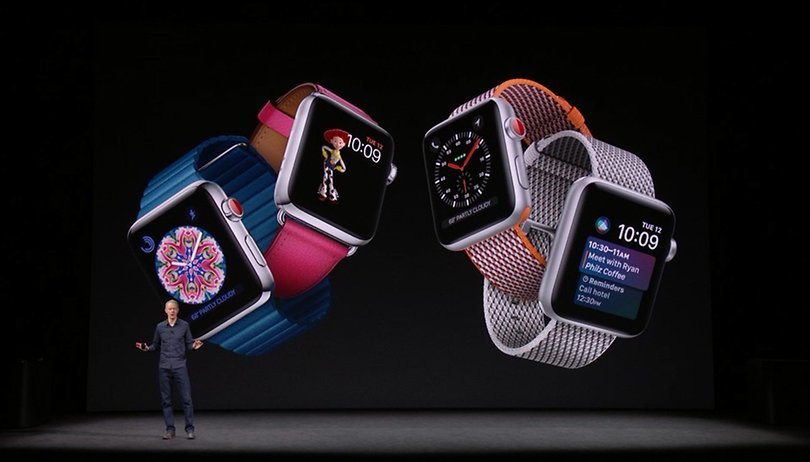 The Apple Watch might be more powerful and have more features now than ever before, but it's losing key apps anyway. Now, Instagram is just the latest in a long line of prominent apps to ditch the platform. What's going on?
When updating Instagram on the iPhone to its latest version, 39.0, the App Store merely says the update contains "General bug fixes and performance improvements". But, you might be surprised to find that once paired with an Apple Watch, it removes the app on the watch. What gives?
Instagram was one of the first social media apps to jump on the Apple Watch bandwagon, and it used to offer features that went above and beyond glorified notifications, like scrolling through your timeline. Now that the Apple Watch is fast enough to really live up to the potential of this kind of functionality, the app seems to have fallen too far behind to keep up with Apple.
Instagram told iPhoneAddict.fr that its app was originally developed with the watchOS 1 SDK, and Apple won't allow updates to apps compiled with that SDK any longer, as of April 1. So, on April 2, Instagram pulled support...at least for now. Instagram neither confirmed nor denied whether it plans to continue development on the app again in the future, but said it will continue to explore ways to achieve the best user experience on all of Apple's platforms. For now, users will have to learn to live with experiencing only notifications from Instagram on their Apple Watch and nothing more.
Twitter, Amazon, Slack, Google Maps and eBay have all abandoned their Apple Watch apps already. It's probable that Instagram won't be the only one to join this list soon, as Apple's new requirement will likely kill off other apps built with the obsolete SDK. That's not to say some of these apps, regardless of why they died off, won't rise from the dead someday. Google has confirmed to AppleInsider that it intends to bring back Google Maps support again in the future, though it hasn't said when.
More and more standalone watchOS apps could be replaced, or merely outlived in terms of support, by notifications in the near future. That could mean things are looking up for Android fans and Wear OS. We'll have to wait and see how things in the wearable world develop. Smartwatch developers and users are still exploring use cases and discovering the right balance of complex features and simplicity for the medium. It may be that, apart from quick notifications, Instagram and other apps simply don't need to pack more functionality or feeds onto your wrist anyway.
What do you think about smartwatch apps and features? Let us know in the comments!