Social Networks: Get the new Instagram Video Feature now!
Finally the world-known social photo sharing network has taken a step up: the new video function was introduced during a Facebook event in California's Menlo Park which now puts it head to head with other competitors like Vine. Fifteen seconds and 13 filters are now available to use at which I took a closer look at it myself.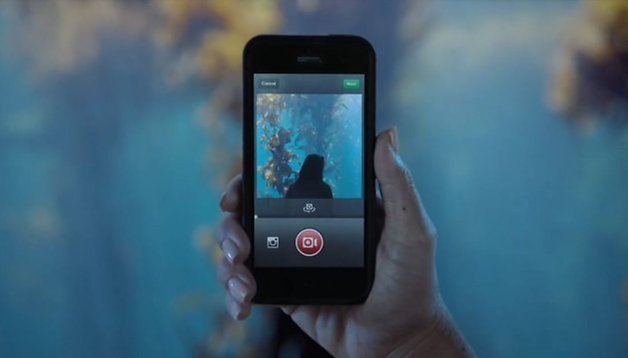 Since 2010, Instagram has been helping people make super hip photos thanks to its various color filters. Since then over 100 million users have shared their snap shots with all of their friends via this social network. A video function that we know from Vine is what was missing up to this point in time.
Next to the usual camera symbol, you'll now find the video recording symbol to the right which allows you to take short video for up to 15 seconds long. You basically hold down the button as long as you want the video to be. After this is done, there are 13 filters to place over top of your video. The next step involves choosing a frame for your video and in terms of sharing, this works just like before with pictures.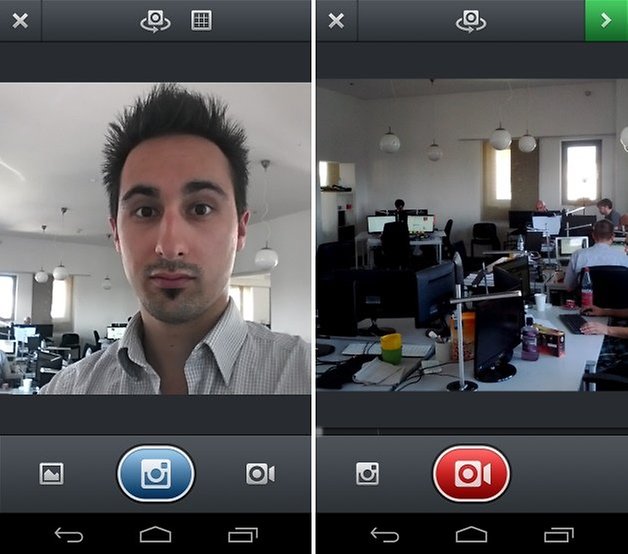 The entire feature was well set up and quite simply. One thing that bothered me was that you don't have the option of rewind/controlling. While choosing the filter, I wasn't able to control the film and it just played uncontrollably. If you want to test a filter out, you are forced to watch the video to the very end and aren't able to pause it on your favorite part. As soon as the filter is changed, the video will start playing again. I'm no mathematician, but with videos that last 15 minutes and a choice of 13 filters, it could definitely take a long time until the work of art has been finished.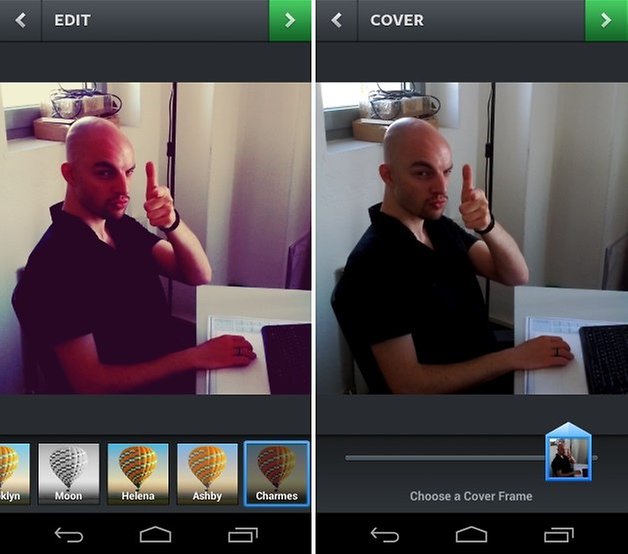 On the other hand, I'm super stoked about the fact that Instagram thought of an internal picture stabilizer which works just like a filter and is something that the competition left out (like Vine for example). Here, the user will have 6 seconds of video to use, which is a little short if you ask me! The Instamatic update can be installed as always from the Google Play Store.
What do you think of this new concept of making short videos with Instagram? Does it give the app some added value or is it simply something fun to play around with?