 Instant Upload Comes to Facebook for Android
In Google+ you have the option to upload all of your photos automatically from your mobile device to a private album. As soon as you take a picture it's uploaded. That way if you choose to share the image later, all you have to do is move it to a public album.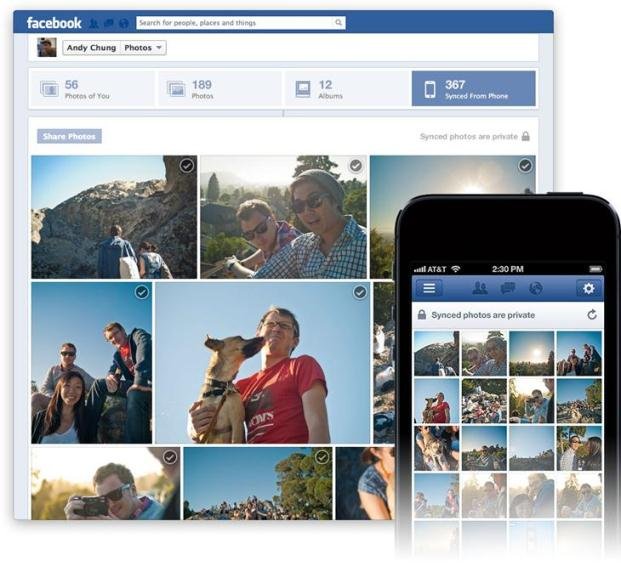 Facebook will soon be rolling out the same feature for its mobile users. Just make sure you have the latest version of Facebook for Android, and you should be able to take advantage of the feature soon. Just for reference, the instant upload option has already appeared in my Facebook app.
The instant upload function has actually been in testing since August of this year, but it's just now being made publically available.
Luckily, the feature is not automatically enabled by default, which means you actually have to go into the app settings and turn on instant upload. To do this, all you have to do is open the photos app from your Facebook sidemenu and then select the "synced" tab.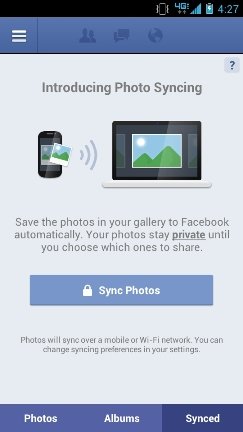 Then, you will be presented with a menu just like you can see in the image above. The next step is as easy as tapping the large "Sync Photos" button (the big blue one with a lock icon). Once you've done that, your Android is now set up to instantly upload all of your images to Facebook!
Once you've activated the instant upload function you're also prompted to choose between Wi-Fi only or data network upload modes. The Facebook help page for the Photo Synching feature says that you can save up to 2GB of image files added to your account through instant upload.
Just like in Google+, your uploaded images are saved to a private album which only you can see. If you want to share the images, you can do so by moving them to another album or by sharing them in a post.
Check out the help page (which I already linked above) for more detailed information, and, of course, visit the source to see Facebook's official announcement on the matter.