Intel For Android: Too Little, Too Late, Not Needed, Not Wanted?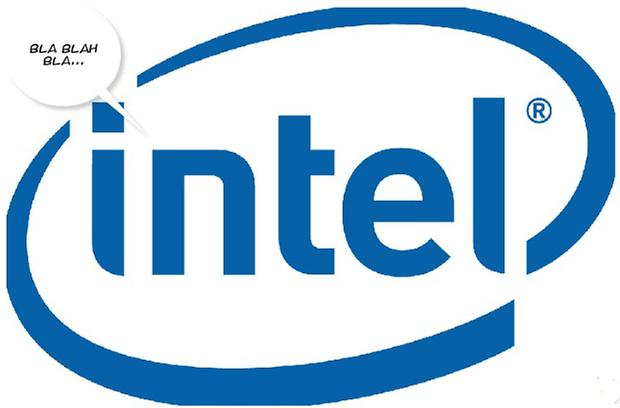 Sound a bit harsh? Maybe so, but I for one am already getting fed up with Intel when it comes to Android devices. Now don't get me wrong...when it comes to PC's, I have the absolute utmost respect for Intel, and have had many great experiences with their hardware. However, over the past 6 months, they have certainly talked a big game when it comes to Android and entering the mobile market, making promises (and comments) that they certainly haven't lived up to in any way shape or form. I certainly like Intel as a company, but when it comes to Android, some of the statements I have heard over the past 6 months have certainly made me scratch my head.
"The most efficient smartphone ever"
Back in February at Mobile World Congress, Intel debuted its Atom Z2460 (x86 architecture) single core Medfield chipset, and with that chipset, promised "the most efficient smartphone ever". They claimed the Android phone that the chip would be released in (later released as the Lava Xolo X900) could run 6 hours of Full HD video playback, would have 8 hours talk time, and 14 days standby time (all of this with a 1460 mAh battery mind you). Sounds good right? I was certainly excited about it! But did it deliver?
GSM Arena performed an extensive hands on with the device, and while they were impressed with some aspects of the phone, they certainly weren't blown away by it. Here's what they had to say on battery life:
"The Lava XOLO X900 has a 1,460mAh non-removable battery. Keeping that in mind, the battery life on this phone needs to be good. Turns out, it's not spectacular but it's not terrible either. We consistently got a day of battery life on a single charge from the phone with normal use. With heavy usage consisting of gaming or web browsing, the battery lasts for around six hours. We also managed to get four and a half hours while playing a 720p video on loop"
In other words, it's battery life, which was one of the features Intel claimed would make this device a game changer, was nothing we haven't seen before. GSM Arena also stated that while the phone felt fast in day to day use, that it's GPU was "outdated", and that "it won't age as well as others". It also had compatibility issues (common with new architecture) with many games due to only being able to run apps that use Android's Dalvik VM. When it came to the camera, they stated:
"The 8 megapixel camera on the back produced some fairly unremarkable shots. Despite the high resolution sensor, the images have a soft look with fuzzy details. The colors and contrast levels are also not up to the mark. The 1080p videos look better but the field of view is significantly low at this resolution. Overall, the camera performance is not terrible but we have definitely seen better".
So here we have a phone with pretty much standard battery life, solid performance in day to day use, compatibility issues , and an "unremarkable" camera. Most efficient phone ever? Riiiiiiiiiiiiiight.
"Multiprocessors are bad for Android"
Back in June, Intel claimed multicore processors are actually not helping Android, but hurting it. Now it's no big secret that your dual or quad core processor isn't going to greatly affect how fast you can swipe between screens or scroll through menus. But when it comes to how certain apps perform (especially games), most people in the know would certainly agree that the extra cores can have a big impact. It seems that Intel discovered these "findings" just in time to promote their new processor. What an odd coincidence.
I'm no architecture expert, but from what I have read up on, it's applications that stress hardware. Sure, it would be great if the Android OS itself could optimize multiple cores in an even more efficient way, but Intel was clearly just attempting to promote their new baby. Again, I'm not buying into it.
Taking Android seriously?
Intel's debut chip (and the phone) was overhyped and found to be nothing out of the norm, and it seems that even newer architecture isn't being favorably looked at in the developer community. Intel's newest chip (Clover Trail) is yet another product that Intel looks at as a game changer, but is already being hailed as a "dead end chip" by many (both for technical and business reasons). Bruce Perens of the Open Source Initiative stated that "Atom isn't really the right architecture for portable devices with limited power budgets", and deemed Clover Trail as "handicapped" and without a way of approaching ARM's power efficiency.
Fast forward now to the newly announced Motorola RAZR i. The phone is sporting a powerful 2Ghz, and Intel claims that the"architecture should outperform top end ARM-based competitors, including the dual-core A5 chip used in Apple's iPhone 4S". Could this be true? Possibly. It doesn't appear to be a bad chip (or a horrible phone for that matter). But when it comes to hardware merging with software, I believe I would trust Apple's choice of hardware and their reasoning behind using it over Intel's at this stage. I very much hope to see the new chip performing that well, but I highly doubt that the device will live up to Intel's latest claims (again).
The boy (firm) who cried wolf
Make no mistake...I would honestly LOVE to see Intel release a chip that literally blasts Android devices into the next dimension, and I very much hope to see them get on track when it comes to Android. But after hearing so much BS, I can't help but compare them (only when it comes to mobile) to the boy who cried wolf. So much talking, so many promises, so much hype, yet so little to show for it. Again, I would love to see Intel take Android a bit more seriously, but I certainly don't think that Android NEEDS Intel for anything at this stage, especially if they aren't going to take the OS more seriously as a whole. Samsung, Nvidia, and Qualcomm certainly are, and if Intel wants to succeed, they will obviously need to do the same.
For me personally, Intel has "cried wolf" enough, and unless they hit it out of the park with something soon, I seriously doubt that Android users will come to their rescue.
Picture credits: igyaan.in (edited by myself)