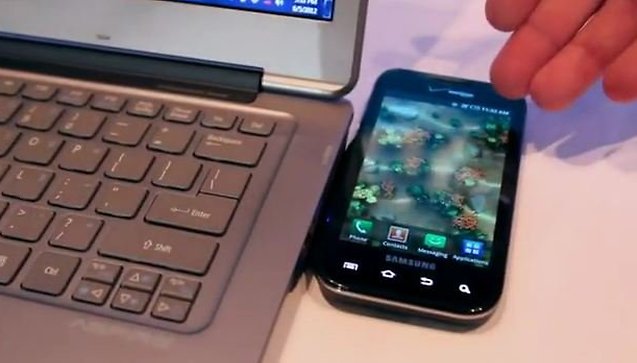 Intel's New Ultrabook Can Wirelessly Charge Your Android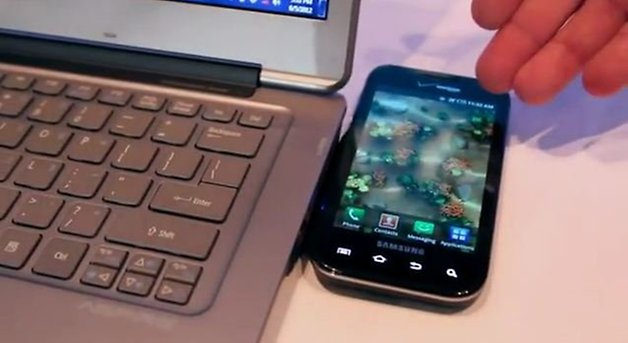 Always forgetting your Android charger cable? Intel is showing off a new Ultrabook concept at Computex this year that can inductively charge your phone when you sit it next to the aptop. How's that for über-convenient?
The inductive charger requires an attachment to your phone and you have to place the phone literally right next to the laptop in order for it to charge, but it's still a cool concept, especially if you're often traveling around with your phone and your laptop and forget your charger cord (something I do all the time). Intel hopes that in the future, the inductive charging technology would be baked into your phone so you don't have to have a bulky charging attachment. For now, it's still a cool idea.
Inductive charging is one of those futuristic ideas that I'm sure will begin to take off even more in the coming years. I believe we'll all be rid of wires soon enough.