North Focals acquire Intel Vaunt: Laser glasses ship in 2019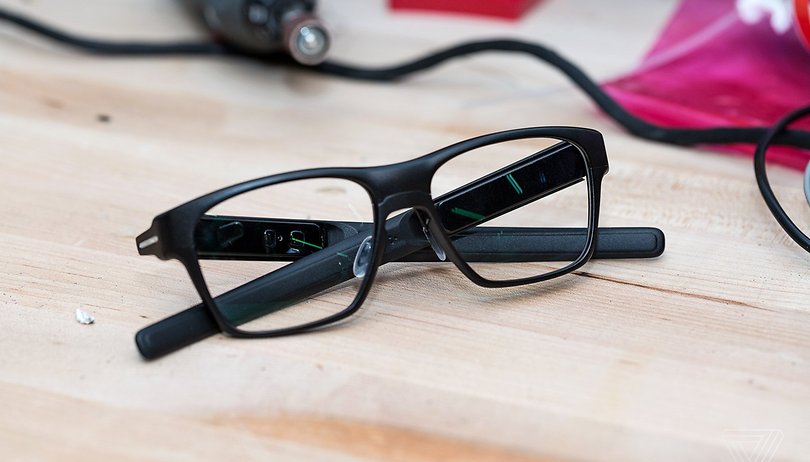 Even though Google Glass hasn't really made it into the mass market, the basic idea of such smart glasses is more alive than ever. Vaunt Glasses, a much more discreet solutio from Intel, has now found a customer in North.
Intel has sold its Vaunt technology for smart AR glasses, along with all major patents. The buyer is startup North, which took a very similar approach with Focals glasses. Nothing is known about the size of the deal. Both the Vaunt and Focals are supposed to be smart glasses, which look like normal glasses and make the technological capabilities possible invisible. Being smart without attracting attention is the motto here.
Intel did not develop Vaunt to bring to market as its own product, but to sell the technology or to make it suitable for mass production together with a hardware partner. This has now been achieved with North, the Canadian company that has taken over. But Intel keeps a finger in the pie, as it had invested a lot of money in North during the last round of investors in 2016.
The image is lasered directly onto the retina
The highlight of the Vaunt technology: unlike Google Glass, the data is not displayed on a mini screen in front of the eye, but is projected directly onto the eye with a weak laser. This makes the content always razor sharp. If you move your eyes a little upwards, the image disappears automatically because the laser is immobile. That's supposed to reduce the distraction from the technology.
In principle, this type of projection is also found in North's glasses, which are to be delivered in the course of the coming year. In order for the projector to be aligned correctly, the frames must be adapted to the respective face. This happens in principle as with normal glasses also with an optician, who however must be familiar with the North glasses and specially trained. Intel's Vaunt patents should serve to further refine its own technology.
What do you think of smart glasses? Will it ever mature to the mainstream?