Want the iOS 7 Look on Your Android? Download This Skin iOS 7 won't be out until Fall, but if you're an Android user you can get the iOS7 look on your phone Android right now thanks to a customized skin. Yes, that's right: Android owners get access to iOS7 before Apple owners!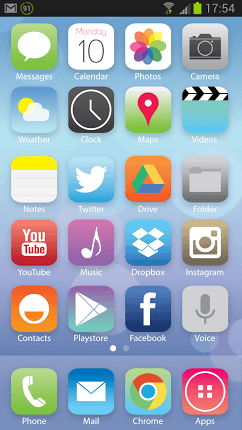 A theme called jbOS7 is the illegitimate lovechild of Android Jelly bean and iOS 7. Its creator, a developer at XDA, designed many of the icons himself, using Nova Launcher as a base. jbOS7 can also replicate the parallax effect which alters the position of the background image as you tilt the phone when downloaded along with an app like 3D Image Live Wallpaper.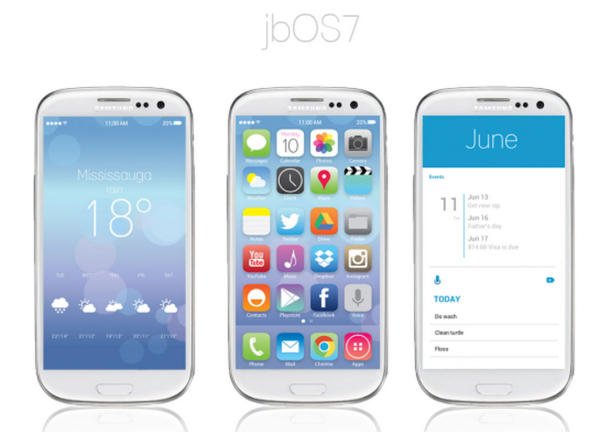 'It is more than just a background image with some icons,' shmogt, the creator, told CNET via e-mail. 'The theme also has a lock screen as well as two additional screens that act as apps. For example, you press the weather icon and it takes you to the weather screen I designed rather than open the weather app. I tried to add as much iOS 7 feel as possible.'
Interested users can download the icons from Dropbox here and download Nova Launcher here to complete the look.
UPDATEL: Apparantly the above Dropbox link stopped working. You can learn how to set up the homescreen via a detailed tutorial here.