iOS apps still bring in more money, but Android is gaining ground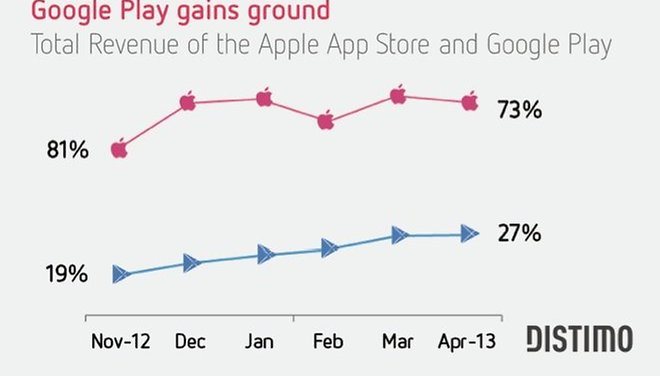 While Apple's App Store is still the place to be for developers who want to make some money off their apps, but Android's Google Play Store has made some significant gains over the past six months.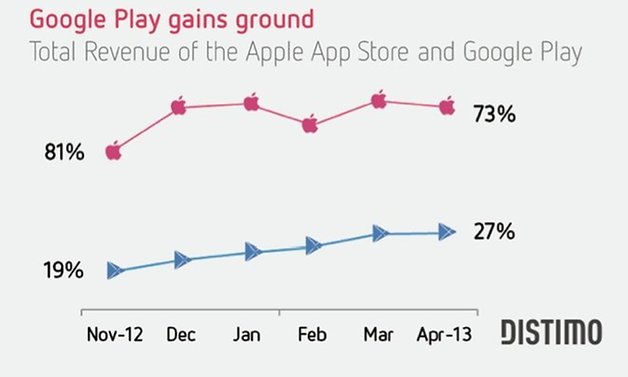 A report published recently by Distino, a mobile app analytics firm, has revealed that the top 200 apps in Apple's App Store earned 5.1 million US dollars in revenue per day in April 2013. Compare this to the 1.1 million US dollars for the same time period in the Android Google Play Store.
An example that was pulled is EA's "The Simpsons: Tapped Out", which earned a cool 4.8 million dollars combined in the month of April. Out of that hefty sum, 79 percent came from the iOS store, with the remaining 21 percent attributed to Android.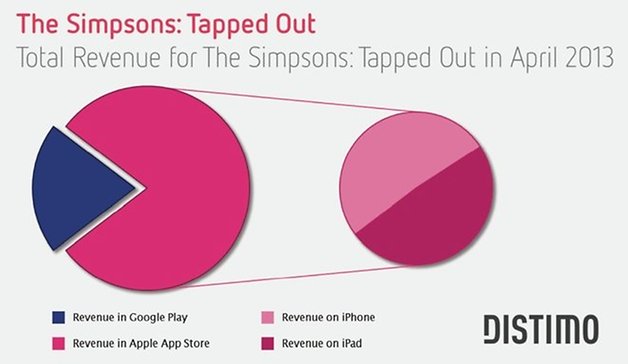 However, the data is showing an increasing trend when it comes to the Google Play Store. In November 2012, the Android marketplace accounted for only 19 percent of combined revenue for mobile apps. Fast forward to April 2013, and that number has jumped to 27 percent. As an example to this increase in marketplace share, the popular messaging application, WhatsApp, has seen more profits coming from Android users than iOS in certain European zones: most notably in Germany, Italy, and Spain.
As Android becomes more common place and more and more people get Android devices into their hands, it'll come as no surprise as developers start spending more time and effort in developing applications for the system. It seems like there is a great opportunity to be had for the Android market and if the past six months are anything to show for it, I think some key developers are starting to take note.