The iPad 3 Pricing Structure: What It Means For Android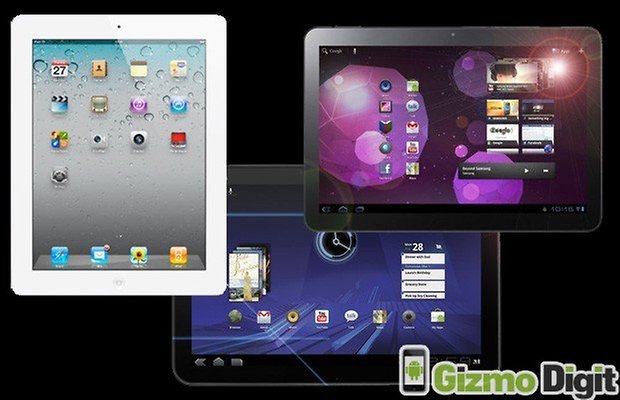 Google, Microsoft, Amazon, Samsung, Motorola, HTC, Acer, Asus, Sony, and every other manufacturer serious about producing a tablet will be glued a certain media event in particular tomorrow: Apple's unveiling of the iPad 3/iPad HD. One thing that really impresses me about Apple is how much people actually look forward to their media events and releases. It's almost like a holiday, and they gather not only the attention of consumers, but of all tech giants world wide. Power, pure and simple. Love it or hate it, believe me when I say that the new iPad is going to be a very big deal, and with a rumored (from a very reliable source) pricing structure buzzing around the internet, I hope that Android tablet manufacturers will take particular note of Apple's pricing on this highly anticipated device. Let's have a look at the (rumored) price breakdown and what it means for Android....
Rumored iPad Pricing
Here are the pricing details so far for the iPad 3/iPad HD:
iPad 3 WiFi Only:
16GB: $499
32GB: $599
64GB: $699
iPad 3 with WiFi & 4G LTE:
16GB: $629
32GB: $729
64GB: $829
Umm...wait a sec...notice anything a bit odd here? Maybe it's the fact that the iPad 3's pricing is EXACTLY the same as the iPad 2, meaning that basically, you're getting better hardware and faster hardware for the SAME PRICE as the iPad 2.
How Android Tablets Can Compete
If the rumors are true, and the device actually ships with a quad core A6 chipset, has a 2048x1536 Retina Display, comes in 16,32,and 64GB models, and can be purchased for as low as 499 USD, THAT should be the MAXIMUM price point for ALL quad core Android tablets coming out this year, and not a CENT more. In all honesty, a LOWER price of 449USD should be what high end quad core 16GB wifi Android tablets should sell for.
Why? If Android wants to have a real chance in this market, manufacturers cannot make the mistake they made before and price their tablet offerings higher than the iPad......FACT....DONE....MOVE ALONG FOLKS NOTHING TO SEE HERE....END OF DISCUSSION....You simply can't do it. Android tablets are not selling well..fact. They are however BOOMING with potential , and if Android finally wants to penetrate this market, Google and producers of Android tablets need to realize a few things:
2012 will NOT be the year that Android tablet sales surpass iPad sales, and most likely, neither will 2013
Regardless of superior hardware running in certain Android tablets, mass consumers will not spend more money for an Android tablet than an iPad (not yet anyways)
If you're not shipping Ice Cream Sandwich on your tablets, DON'T SHIP THEM AT ALL. Honeycomb was not ready for the prime time, and versions under that aren't in any way optimized for or meant to be on tablets (Google was clear about this).
Tablets are still considered luxeries, and if you want to sell them, you need to MARKET THE HELL OUT OF THEM. Samsung has shown that they are more than willing to put lots of money into advertising, and other manufacturers must follow suit.
Concentrate on 10.1 tablets and up, and only release 7 inch tablets to follow up successful sales of your 10.1 models. If your 10.1 inch model was 499, your 7 inch model shouldn't cost more than 349.
Selling 16,32,and 64GB models is fine, but keep selling tablets with expandable memory. This is a true unique selling point for Android tablets that makes it differ from the iPad, but oddly many companies seem to be quickly abandoning having micro sd cards in their devices. The same goes with USB ports, HDMI, ect. These are true unique selling points.
Keep European and Asian pricing competitive. 750 euros for a Motorola Xoom when it debuted (985 USD) was simply too pricey. I realize that they can't be the exact same price as their US counterparts, but they need to be more competitively priced (the iPad EU price was a lot more competitively priced than Android tablets).
I love my Galaxy Tab 10.1 (I say that a lot huh?), and what nerves me the most is that people don't know how truly awesome Android tablets are, and I blame that fact on Google (for software) and on manufacturers (hardware and pricing). Most people I show my tablet to have never seen a high quality Android tablet, and believe me when I say they are ALWAYS impressed, especially hardware and design wise. Mass consumers would also be impressed, but in order for that to happen, the pricing, marketing, and unique Android selling points need to be there.
Picture credits: Gizmodigit.com