iPad Air Gets New Logitech Covers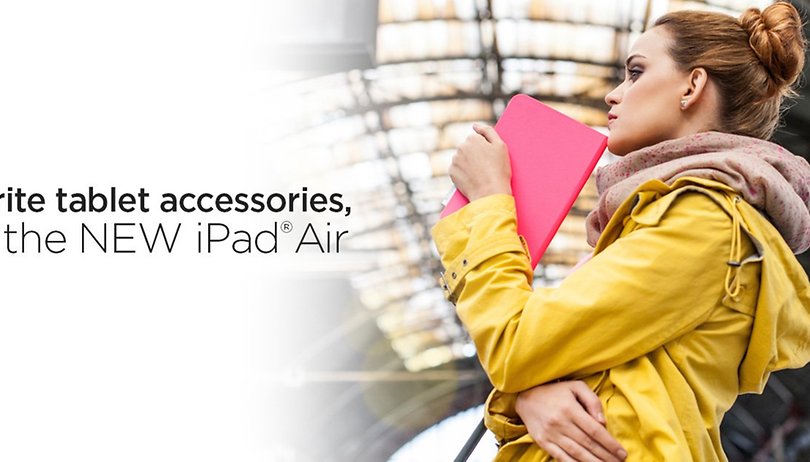 The new iPad Air has only been around for a week but companies like Logitech are already jumping on the bandwagon. Logitech just announced a wide array of iPad covers that are set to enhance the iPad Air experience for users. One of the new accessories is set to be a top of the line Logitech Fabric Skin Keyboard Folio. Basically this is a combination of a Bluetooth keyboard and a protective cover for the iPad Air. It allows owners to use their iPad Air almost like a laptop. The weight of the case is about 0.9 pounds which is almost as much as the actual iPad itself which weighs in at 1 pound.

The price of the new Logitech is set to be pegged at about $149.99. The company has stated that the keyboard, which is going to be rechargable via micro-USB, can last up to three months on one charge but keep in mind that this estimate is based on usage of about two hours a day.
Logitech also offers a thinner version of the case which will be priced at $99.99. This version has been termed the Ultrathin Keyboard Folio. A variety of different colors are set to be available for this case including carbon black and urban gray.
Those hoping for a more traditional keyboard approach can also opt for the $99.99 Ultathin Keyboard cover.
There is also a keyboardless case which will be priced at a more reasonable $49.99. This allows you the option to just protect your iPad and use the built in screen keyboard instead of having something physical.
These devices are set to go on sale in November.
Are you going to get a keyboard for your iPad Air? If so are you going to purchase something from Logitech or are you going to purchase something different? Please leave your comments below and we will get back to you.