Proview Feeling The Wrath Of Apple's Lawyers After Seeking iPad Ban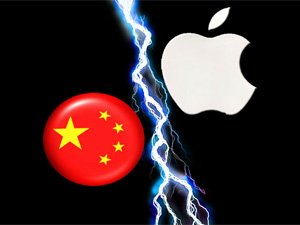 (picture from itweb.co.za)
A few weeks ago we reported on Apple getting in hot water over the trademark for the name "iPad", and Proview, the company making the claim, were actually successful in getting the device banned in China. Well, Proview obviously didn't know it was dealing with THE Apple, and Apple have already managed to have the ruling overturned in Shanghai and suspended until a further date, which lead to some pretty heated exchanges between the 2 companies law teams.
To sum it up, Proview (a company that is currently bankrupt and attempting to sell their company) stated that Apple used the iPad name without obtaining the proper rights to the name "iPad". Apple insisted that they acquired the worldwide rights to the name back in 2009, but Proview argues that its Taiwanese subsidiary had no right to sell the rights to the name in China (which they reportedly registered back in 2000), and is demanding around 350 million dollars in compensation from Apple. The court in Shenzhen then sided with Proview, and offically banned the product and not only ordered it off the store shelves, but begain receiving paperwork to began banning iPad imports.
Apple has now requested that the decision (in Shanghai) be suspended until a bigger case is heard later this month, and were granted the decision. Proview now apparently is threatening to continue the battle in US courts. The win in Shenzhen will also be appealed in Guangdong High Court on February 29th, with the Shanghai judge saying that a ruling on sales in Shenzhen will not be made until the other judgement has passed.
Apple's lawer Qu Miam claims that Proview "has no market, no sales, no customers. They have nothing", and argued that the device has only benefited China by providing jobs and tax revenes. Proviews lawyer Xie Xianghui said that those reasons were irrelevant, and that "whether people will go hungry because you cant sell iPads in China is not the issue. The court must rule according to the law. Do you absolutely have to sell the product? Can't you sell it using a different name"?
Apple then responded in a written statement and stated that "we bought Proview's worldwide rights to the iPad trademark in 10 different countries several years ago. Proview refuses to honor the agreement with Apple in China, and a Hong Kong court has sided with Apple in this matter".
I really don't know what's going on here, and don't want to jump to conclusions, but it's really starting to seem that Proview is just out to make a quick buck. Considering they are completely bankrupt and currently without any other way to generate cash, it backs up the theory even more. But Apple has one thing in common with Google that Proview should really be aware of. It's not smartphones, it's not tablet's, but an insanely good legal team.
Surely Proview must have known this before going toe to toe with the company with more money in the bank than the US treasury, which makes me really wonder if they do in fact have a case? Either way, it seems we'll find out how this will end soon, with court decisions on the issue expected in the coming weeks.