iPad Mini Announced: Watch Out, Android!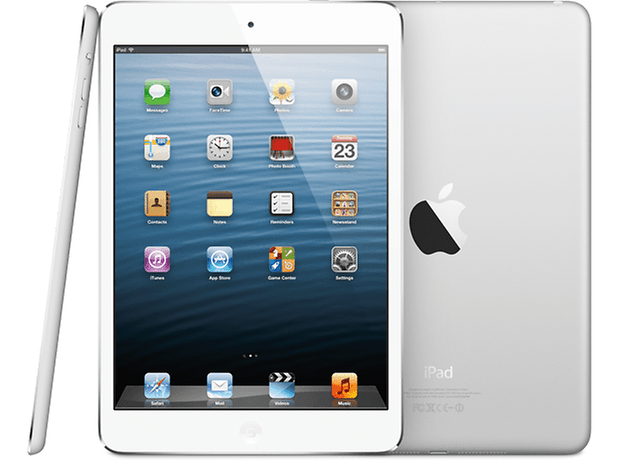 Today, Apple finally announced the iPad Mini – a device which could kill the budget tablet market. It's 7.2mm thick, about a quarter thinner than the 4th generation iPad, and.68 lbs. The front features a gorgeous, nearly- bezel-free 7.9-inch display packing 1024x768p resolution. It's also got a Facetime HD camera up front, 5MP iSight camera in the back. And it starts at $329, which is a competitive price for Apple.
Apple seems especially proud of the fact that they've shrunk the bezel surrounding the display, resulting in more display surface while keeping the device relatively small. In fact, Apple is claiming the browser display area is 50% larger than the Nexus 7.
Perhaps most importantly, Apple is claiming that all of the apps that work on the older iPad will work on the iPad Mini, and in the presentation, the company showed off just how much better iPad's app ecosystem is than Android's.
Apple also introduced an iPad 4 with a faster A6 chip, supposedly doubling the performance of CPU tasks. It also doubles graphics performance, plus it has a lightning connector.
The announcement is about what we expected but the presentation, including the side-by-side display comparisons, was quite damning. It made the Nexus 7's screen look quite puny compared to the iPad Mini. For some consumers, the iPad Mini's larger display could be worth the extra $130. But the price is definitely not competitive when there are Android tablets with more pixels per square inch for a whole lot less money.
The iPad Mini will go up for pre-order on Friday, and ship November 2nd.