 The Nexus 7, iPad Mini, And Kindle Fire HD = All Blendable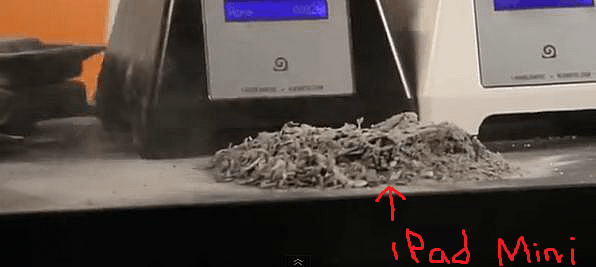 We all know and have heard plenty about these 3 popular tablets, and as often as they're talked about, most tech sites out there never touch on the truly important details that matter to consumers. I my friends, want to open your eyes to one of the most technically important and decision impacting facts about all 3 of these tablets by answering a question that I know you have all stayed up late nights thinking about: Are they blendable? As shown in the pile of dust in the picture, they are, and I would like to share the heartbreakingly hard to watch (yet strangely entertaining) video of these 3 popular tablets being literally ground into dust.
I experienced 3 different emotions when watching this video of the 3 tablets being broken in two pieces, and then thrown in a powerful blender:
Sadness (for the Nexus 7)
Laughter (for the iPad mini)
Just not giving a f**k (for the forked Kindle Fire HD that Amazon doesn't really recognize/develop as an Android device)
Warning: Don't try this at home guys (but if you do, please send me a link of the video..LOL).
So here it is for your viewing pleasure, courtesy of master blender Tom Dickson (Youtube link here):
You may now make your buying decision in peace.